About Experience Online
We're proudly presenting our server, after an hard work on it to ensure an successful server and our server is completely READY TO PLAY. Our goal is to present an fair-pure gaming to our players.
We're offering great server with high techniques to have an hard challenging, gaming between the players with old school system,
To make it competitive we will introduce some new innovative features which you have never seen before. We are not here to copy or offer something old to the community. We are here to give you new experiences, new features and some incredible new adventures!

To be clear.
We try to be able to provide the real fun with the old system without any modifications and additions so we decided to revive the beautiful times of the golden age of silkroad and in a professional work on a large level, our goal to present an fair gaming. in order we're offering our server with old school gaming!

Experience is Required.
As usual, every private server getting hard traps, etc in his dreaming server way, that's Impossible to present your server unless you try and work hard to fix things that will stand in your way. our team worked hard every day-hour-minute, we worked hard to ensure an successive server without any bugs/errors. and it seems that players is seeking for an trust-able server with old school system that we all like it, the golden age of silkroad online.we will stay continuing with your support & feedback.
Our Goals.
We're thinking of to have a server with a big community of passionate silkroad players who seek for Old School game play with high quality what I mean that, original silkroad game-play. We want a mature community, a community which can stay strong for months and won't give up on few weeks. Experience game-play will be pretty hard as we really dream of a long-term server with hard rates. So if you don't have the patience or passion to stand the hard rates, to feel like you begin on an official server again but with more features & fun, Experience is not the ideal server for you. We want to offer a professional server where players can enjoy without having any issues!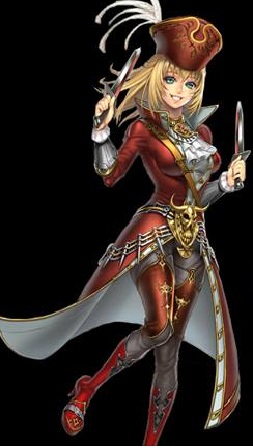 Information Rates ect:
Exp x5
Exp Party x15
Gold x5
Cap 110 PvE
Mastery(CH/EU) 330/220
Alchemy Normal
Silk system Payment System
Automatic Events Yes
Forgetten world 35~100 only
Job System is working
Trade System 100 milion gold per one trade
CTF is available
Roc Gate is working
Medusa Gate is working
Magic PoP is working
Fortress war Hotan-Jangan-Bandit
Captcha closed
Max Plus +14 With Adv
IPLimit 10 ip
Botting allowed Yes

1.Cap
Our cap is set at 110, we had an great memories in the old school game play in the orignal silkroad online with this cap. so we're doing our best to get your memories back with our server.
2.Mastery
Mastery for Chinese will be 330, and 220 for the Europe. to have an fair game-play between the other builds.
3. Races
As usual, our game races is (Chinese/Europe) as I said before, our game depends on the old school system.
4.The start Items
Your character will start with 5,000,000 gold, 1000000 of Skill Point so you wont be worried about F/F, and couple of potions to help you, and some tickets to have an easily EXP, and reverse & summon pet with seven days.
5.PC Limit
The maximum allowed number of clients you are allowed to open per PC are 10.
6.Max Plus
Maximum plus is 12 without advance. with advance it gonna be 14. the alchemy rate is cool. so you wont be worry about it.
7.Host & Protection
We use a high class dedicated to ensure both powerful that hard to break it, protection and fluent game-play with no lag, so no worry about that too.
8.Fortresses
We use a high class dedicated to ensure both powerful that hard to break it, protection and fluent game-play with no lag, so no worry about that too.
Available SoX
All sox is available, expect the EGY System. we closed it in the start of the game, we have an great plan in the future, but no worries EGY System items, will be working soon but not now.

About Job System
The job system part is important to us, that's why we've decided to have an rewards for the top players at robbing/trades, etc and rank for the top players of it with epic rewards. you will have an points once robbing and the same of trades. in that point you will be able to choose a great reward from it, we didn't decided the reward yet. it depends on the points amount.

Honor Buffs Rank
There will be an points for the players that got an highest amount of honor points graduate.the first 5 players at the Honor-Rank will be rewarded.

Unique Rank
for sure that we will have players that like to slay the uniques. that's why we've decided to have an Rank for TOP Unique Slayers with huge rewards for the top slayers at the Rank.

About our Forum
It's really important part to create an community between the staff team, players to have an official forum where players could post their feedback, their suggestions and also report all bugs/errors they find. Register your account & lets get started!

Rankings
Rankings is something every Silkroad website should have. It is something players love to spend hours looking at, inspecting their enemies etc. So we really want to bring some really advanced rankings!
1.
Top Player based on item points.
2.
Top Guild based on item points.
3.
Top Traders.
4.
Top Hunters
5.
Top Thieves
6.
Top Unique Slayers

Detailed Rev-6 System.
The most detailed rev-6 system a Silkroad website can have so you can easily check other players sets, avatars and plenty of information about them!
Basic Character information (Level, status, guild etc).
Rev-6 Character.
Avatar.
Unique Kills.

Unique History
It is really useful for players to know when each unique died so they can count when it will be spawned again. So we brought this feature on our website for both classic and special uniques!

At the start char, you will find some of HP & MP to help you and some tickets to have a better exp during playing. and 5,000,000 gold and 50x of Reverse scroll. and grab pet 7 days. and some speed.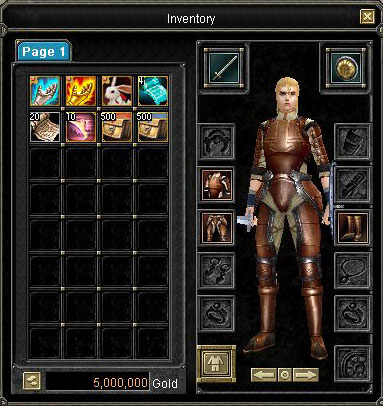 About skill point.
you will find 1000000 skill point in your start char. so it would help you to much to up your skills.


About Random Prizes Event.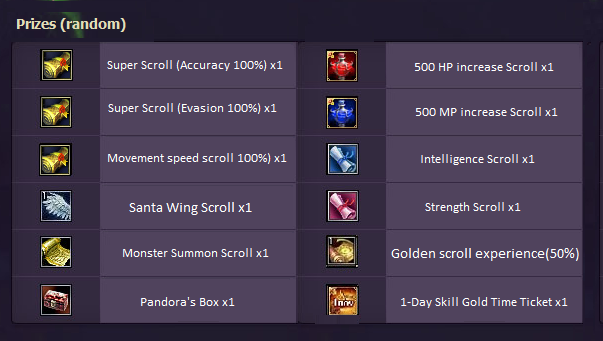 Keep in mind that.
we were thinking about different event with different idea. we've decided to put these rewards which in the following screen, If you slayed any unique of the game main uniques for example like (Tiger Girl - Demon Shaitan - Lord Yarkan - Uruchi - cerberus - Ivy Captain - Isytaru) in each unique of them you will find your reward. all you have to slay one of these uniques to get it. the uniques will be summoned automatically every (1 Hour) 60 Minutes. also there will be an challenge part, the top players that will slay highest amount of uniques will be rewarded, to know your points, please check the unique rank site, link is below:
Experience Online
. the rank will be reset every Friday night automatically. so every week we will have an five winners and they will be rewarded.


Important.
please Keep in mind that our official links of Experience as the following, be any other fake links shared by random players should not be opened or used as to avoid any kind of scams end up as scamming sites and our staff team won't be responsible about any scams in that case.
L

ink

s:
Homepage: Link
Download: - Link
Register - Link
Facebook Page: Link
Facebook Group : Link
Forum: Link
YouTube: Link