Our vision for UnderWorld-Reborn, for silkroad and for the community has been decided even before beginning this project.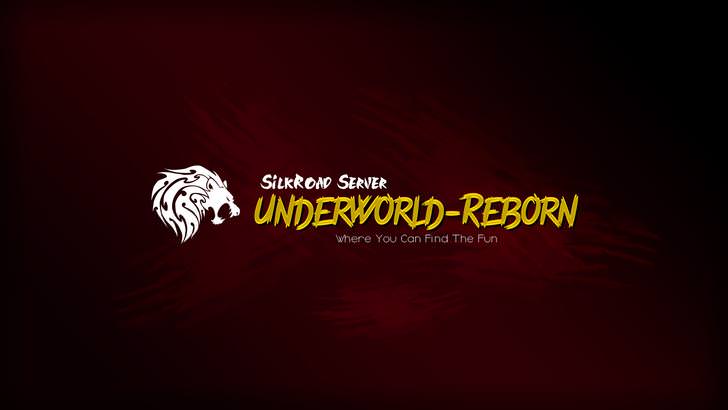 Before reforming this project, we thought about what shall we do in order to satisfy the players needs? What actually helps know what everyone wants/needs in order to have a fair stable server with such a good amount of players? Our vision during the old server until now has totally changed. First, in order to satisfy our players needs, we want a flexible team to communicate who can works very hard for their server. Second, a stable *protected* server lets everyone satisfied about the situation of the server which also encourages more and more players to join. Third, Long-term server makes a touch unforgettable during the prvSRO's history plus makes such a noise which attracts the players to it. Those, are the three topics that we must work hard to earn them. We cannot do it alone, our players support us. The server contains every kind of SilkRoad, in order to include all the players in it, we've full PVE/PVP server during the 24 hours on 7 weeks. The jobbing system in our system is very strong by adding to it its own-self coin, which is considered in our server a strong currency to work with this. I won't talk much, I, proudly, present to everyone, our server, UnderWorld-Reborn. After one year of being online, we decided to relaunch the server with more features/skills/events/etc.. in order to make the view more better. The server contains a huge amount of systems and features. Our team is well, professional, we change our view to shoot the right aim of our players mind. We present you one the biggest high level private server, UnderWorld-Reborn.
We decided to start it and leave our very own mark in the history of Silkroad private servers. Our goal is to make an extraordinary server with a great deal of interesting and new features, yet, not over-editing the game-play. All the features have been added for the sole purpose of complementing the game-play, leaving fundamental ideas untouched, yet enhancing them with interesting and unique rewards.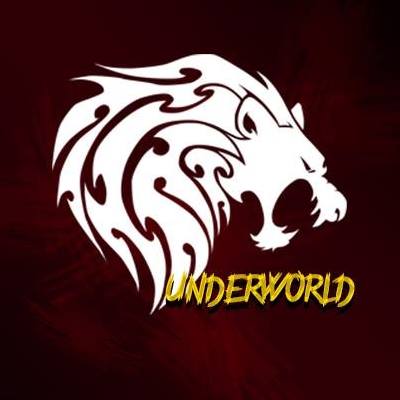 » Server Capabilities & Abilities & Possibilities & Powers
» OVH Server Root.
» Core i7.
» Intel (R) Xeon(R) CPU E3-1245 V2 @ 3.40GHz 3.40 GHz.
» Win8 64-bit Operating System.
» 164,0 GB RAM.
» Server Internet Connection Map: 2024 MB, 3GB.
» Server Client Extension.
» Hyperfilter DDoS Protection.
» High-based Secured Server Proxy IP.
» High-Secured Server Website/Game Database.
» Massive-based Server Gateway Port.
» High-based Server Setup files (vSRO files).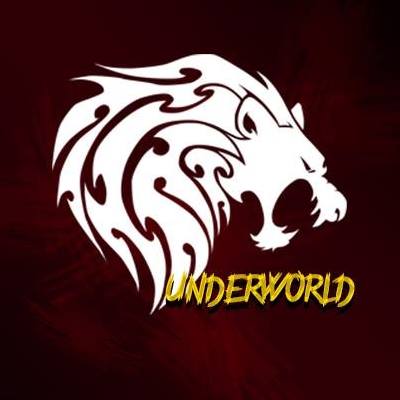 B
asic Information:
•V
ote4Silk
Y
es
• L

evel cap 140
Chinese and European
• G

ear cap
140
• S

kills cap
135
• S

erver purpose
PvE/PVP/FW/FGW/Uniques/Jobbing.
• M

onster cap
1~135
• S

lots
1000
• E

XP
555x
• P

arty EXP
655x
• S

P
start with 10m sp
• P

lus limit
15 with out adv.
• A

lchemy rate
Customized
• I

temDrop Rate
150x
• F

ortress war
Hotan&Jangan [Enabled]
• G

old rate
50x
• I

P Limit
4
• S

ilk per hour
2silks/hour
• O

pening date
1/6/2018 - 5:00 PM GMT+2
• T

rader Goods
Enabled
• F

orgotten World
Enabled
• C

TF
Enabled.Reward UnderWorld-Coin
• B

attle Arena
Enabled.Reward UnderWorld-Coin
G

eneral Information's :
• B

eginner Quest
Some pictures will explain alot:
A

uto Equipment
from D1 to D12 you'll receive full blue items with 100% status (+6)
O

ld job system based:
We increased the special goods prices for more fun
B

aghdad;
a new town with new mobs and uniques to help you in plvling
N

ew Teleport list:
we have added new rooms to help you to get your items and plvl.
N
ew Teleports
we have added teleports for Job.temple and holly water temple
N

ew Regions:
Over 7 new regions added..
N

ew Uniques:
we have added new uniques to help you to plvl fast.
N

ew npc's:
we've added new npc to help you in the game.
I

tem mall:
added new special items to item mall like avatars , scrolls and pets.
S

oulless items shop:
D

egree 13 items shop:
A

vatars Shop:
you can find old / new avatars on that shop.
A

lchemy Shop:
Lucky powders , lucky magic powders , stones from here.
F
GW
Dimension Hole .
» Forgotten world pillars drops from Baghdad's mobs
Forgotten world mobs drop [D14 Elements-Awakening-tears-D13 Elements]
F
GW (How to reach Lv140) .
» You have to complete the FGW quest to be Lv140 by an upgrader item, but note that you should be Lv135 to be able to use the item and this is the only way to get Lv140.
» The Upgrader item after completing the FGW quest which is collecting the talismans.
» J
ob System
.
» Once you kill your enemy(Trader/thief/hunter), you will get 3 job coin(JC), you can check the quantity by clicking F10, (NOTE: (in order to avoid farming of coins and to keep the gameplay fair)
You've to be level 125 or higher
You may not be higher than 5 levels than your opponent
Your opponents and your IP must be different
Maximum 150 JC usually per 24 hours
At the maximum 5 JC per 24 hours from the same opponent
If you didn't kill an opponent in the past 24 hours you'll gain 1 JC, no mater if you reached already 150 JC in the past 24 hours....rgb
»A
utomatic Titles Event
» MoneyMaker# (depends on your amount of gold). Reward: (1~10) silks.
» Thief1# (depends on your job rank). Reward: (1~10) silks.
» Trader1# (depends on your job rank). Reward: (1~10) silks.
» Hunter1# (depends on your job rank). Reward: (1~10) silks.
» J
ob Ranking list.
T

itan&Normal Uniques Drop
UnderWorld-Coins&Lottery (JC) Lottery (Coin) Crystal&Holy Bible Elixers
• U

pgrade #Sun
System
New upgrade system by Collect Awakening From Baghdad Dungeon
BE CAREFUL!! Your weapon must be +13 at least Or Higher and it will get decreased to +0 once upgraded to sun.