Introduction
Hello everyone, I am going to introduce the amazing Silkroad Online private server at the beginning of 2017.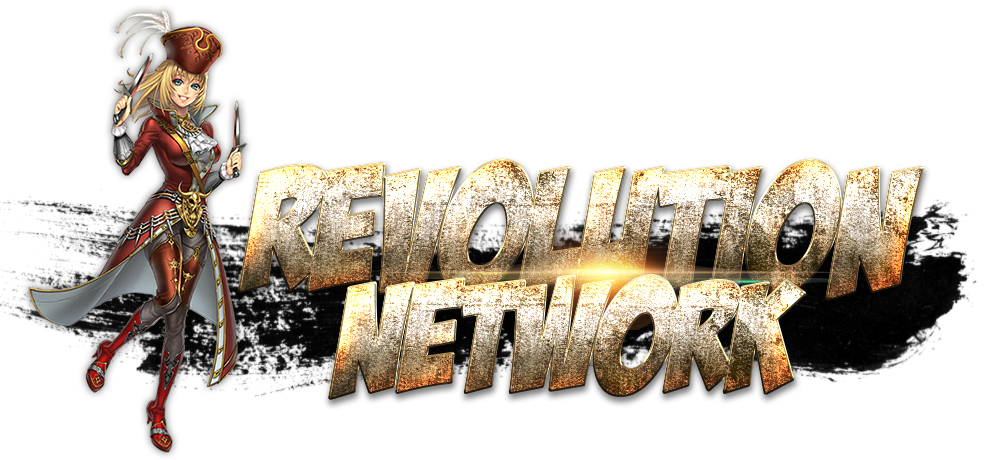 - Firstly, after the success which we saw in Revo server we contacted with our players, made a survey to listen to their ideas, suggestions. We found that many players are looking for a new cap, remove Revo weapon and its skills. That's why we decided to follow our player's desire.
*Why to choose Revo?
If you are searching for a clean Silkroad private server without corruption with enjoyable activities and great community then you are on the right place!
*Why Revo is different?
Nowadays, there are so many private servers which are managed by people who are searching for money (no offense) after a specific period of time you will find the server shutted down, and congratulations you have lost your money & time for nothing! While we only care about building an adult community who can stay with us for a long period of time supporting us as much as they can, we also will do the same.
* Our Vision:
We have many goals which lead us to create
Revolution Gaming Network
. The story behind our server is to retrieve old SRO feeling with new systems, new creative playing methods, new stuffs. Which satisfies our players need. Also we made it JOB BASED with creative ideas explanation is coming below, you have to make sure that we will always listen to your suggestions, feedback, and we will put our efforts to develop this game to reach the top servers together.
Note
: This topic does
not
include all server features that we have created, but it includes only some of them. You can discover all features by living the journey yourself. In addition, you can contact us anytime when you feel that you have an issue or in-need of help, our team members will answer your message as soon as possible via mail.
+18
We have to make sure that our players are adults, so they won't complain like kids, we believe that reporting issue & suggest a solution is much better than continuous complaining or leaving. We will do our best to solve any issue once we know it to keep our server stable.
Grand open date
:
01-02-2017

This topic contains 4 parts as following:
Part No. Content Priority
1 Game basic information High
2 Game Features High
3 Free silk methods High
4 FAQ Medium
5 updates low

Part 1: Game Info
Basic information:

Game rates
Info Rate
Exp 60x
Exp party 80x
Gold rate 4x
Drop rate 20x

Alchemy Rate (lucky powder rate only)
*We made plus
1-4 has 100%
success rate to help our new players to do alchemy
Plus Chance rate
+1 100%
+2 100%
+3 100%
+4 100%
+5 5%
+6 3%
+7 3%
+8 1%
+9 1%
+10 1%

Available towns
Zone Availability
Jangan Yes
DW Yes
Hotan Yes
Roc Mountain Yes
Samarkand Yes
Constantiople Yes

Start Stage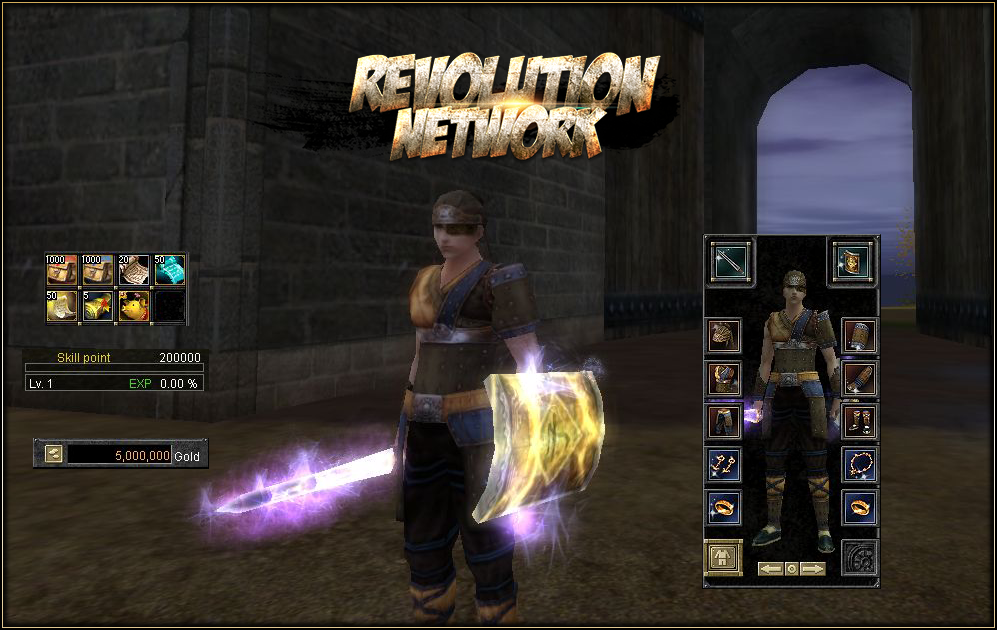 Balance information:
* Unique monsters Physical damage has been decreased by 30% to balance STR-INT characters.
- Which means the STR characters attack damage will increase a little bit to be balanced vs INT chars
* Decreased item purchase by 30% of it's old price
* Decreased price of selling items by 60% of it's price
- Which means that gold bots has nothing to do, and they are forced to choose another way to earn gold. Also, to sell their items to real players not just NPCs
* Premium plus has been changed to 8% while the normal one is 5% only
- Which means it's not pay to play, Also premium can be earned for free.
* PC limit 3
* New china balance skills
- Added new balance skill which increases the Chinese character damage
- Added new values to the current passive skills in each Chinese builds
* JOB HWID 1
- So everyone can interact with each other, requesting member to do trades and so on.
* BA/CTF HWID 1
-So we got less cheaters.
- You can request more if you have found something else to do!

Disabled stuff
Value Reason behind
Academy many abusers
Magic Pop pay2win
Stall network to encourage people to use normal stalls

Schedule
Can be founded
Here
It might be updated later to
This one

Part 2: Game Features
Title System
This system gives you the ability to buy yellow titles with the specified prices.
you can switch between your available titles which you have bought or won at a specific event.
Note
: New titles would be added in future updates according to players requests.
buying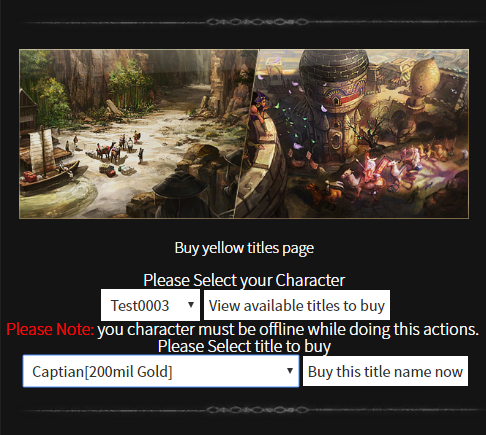 Using titles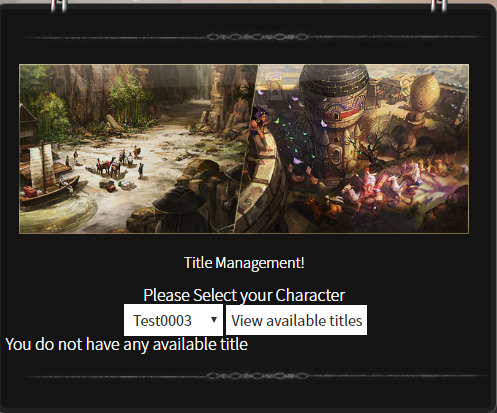 Daily Reward System
This system is so simple, it rewards the players who are visiting us everyday
Simple guide
:
each day you login you will receive different reward randomly.
How it works?
The week consists of 7 days. It starts from Friday ends on next Friday
Okay let's explain it well, the 2nd day reward is better than the 1st one, the 5th day is better than the 4th
For
example
two players
1st player
: has visit us on Friday and, he kept vising us till the next Friday in this case he will receive the full week rewards
2nd player
: has visited us on Sunday, so he missed 2 days = 2 rewards so, his first day counted as Sunday which means that he won't be able to
get the 7th,6th days reward which are the most valuable ones
simply we can say, the first login day of the week after Friday it counts as the 1st day for you, and day after day rewards becomes more valuable than the other so if you missed 1 day you won't be able to get the 7th day reward
the last day will be counted as the 6th.
examples
of rewards:
- Silk items
- Immortal stone
- Astral Stone
- Magic stones
- Att Stones
- Silk pets
- Elixirs
- Silk transportation's
- CTF,Arena....etc - coins
- Much more those are
just
few examples
**
Message has been disabled, because people noted that its annoying, but you still can get your daily rewards normally.
Screenshots

Fortress War
We have made some little edits to make FW worth to play, actually its an important part in Silkroad
- The only fortress war which is available (HOTAN) which gives the competition another taste
- Fortress war is once a week so you would have chance to prepare for revenge
- Fortress war reward is Hotan tax (Gold)

New Unique monsters
Revo Eye
Drops
dead items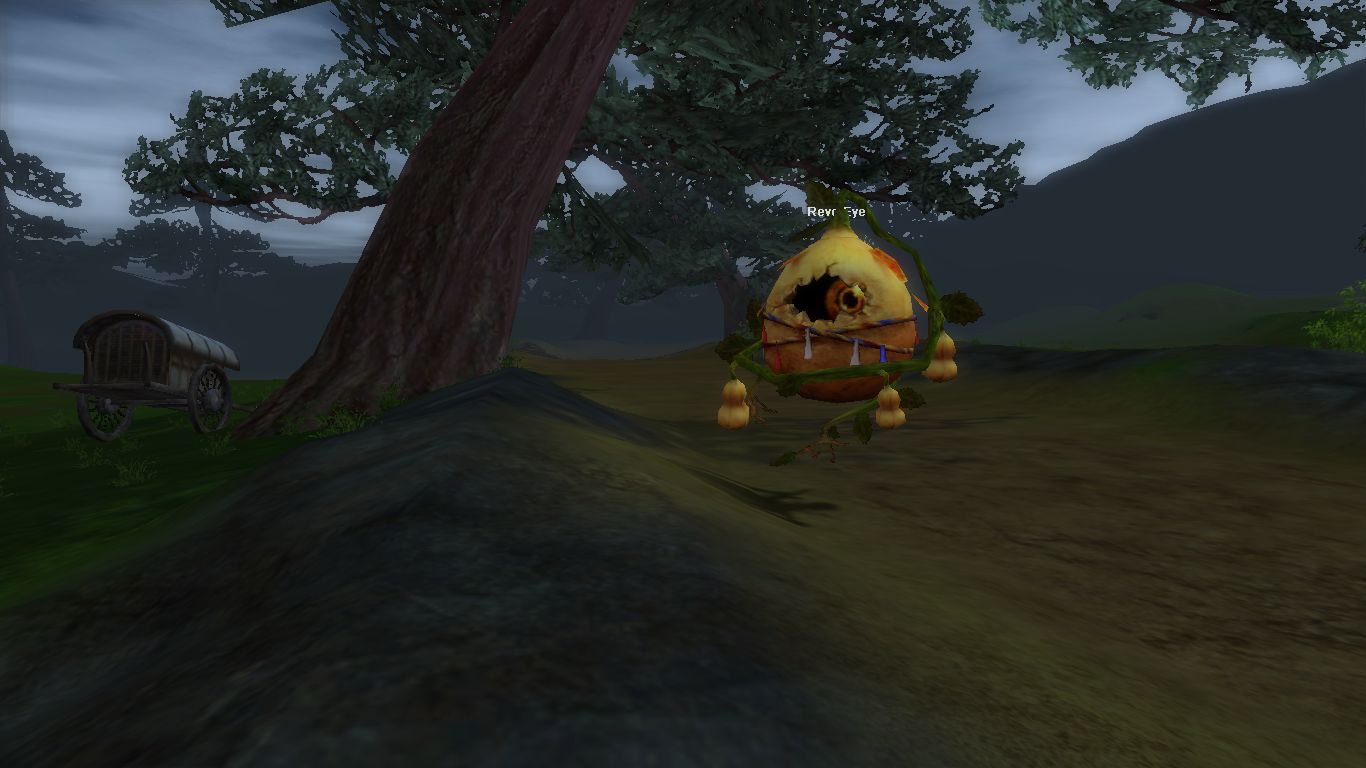 Spawns every 8-9hours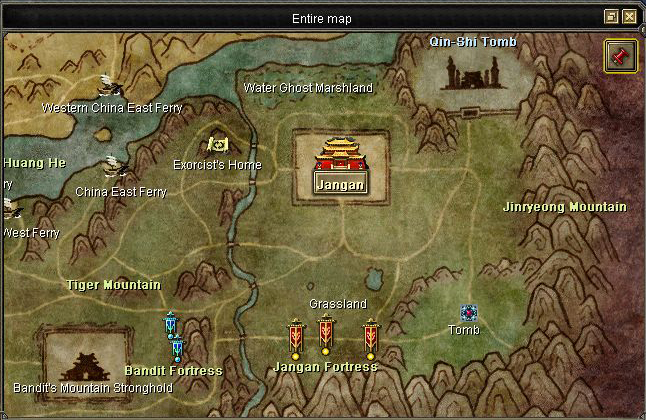 Medusa
Drops
Reverse scroll & Global chatting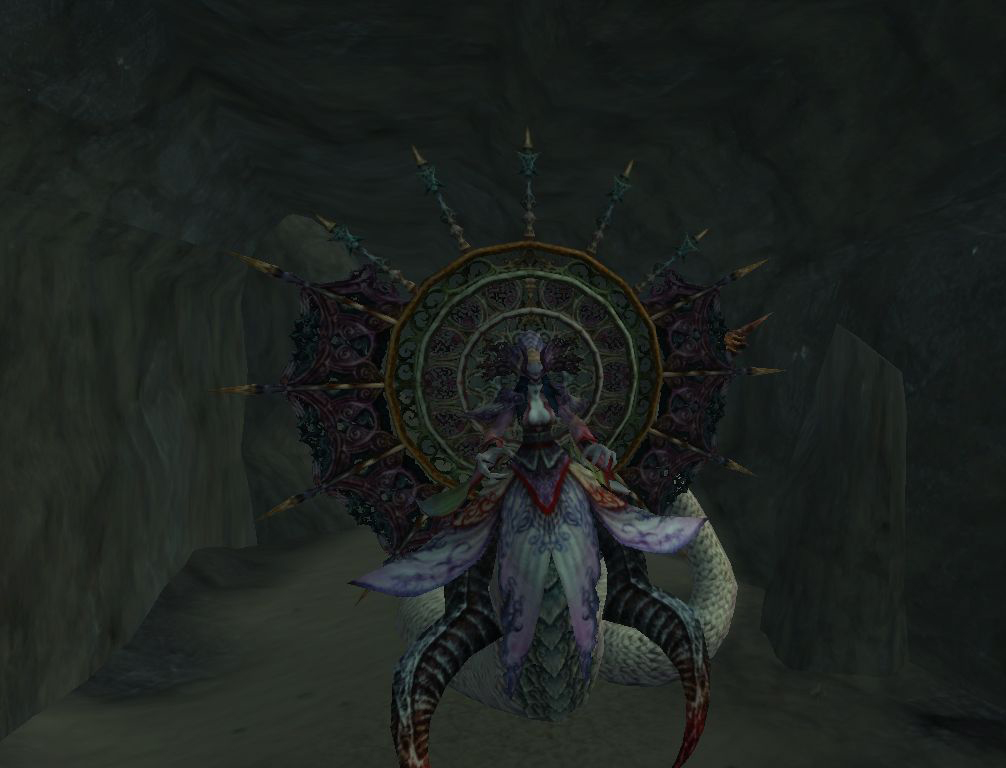 Spawns every 8-9hours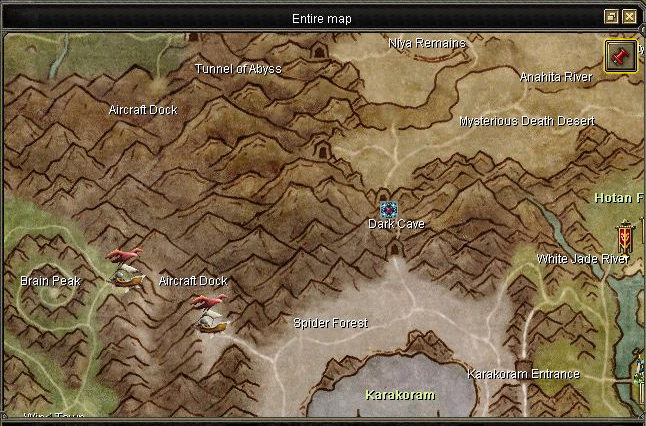 Roc
Drops
Reverse scroll & Global chatting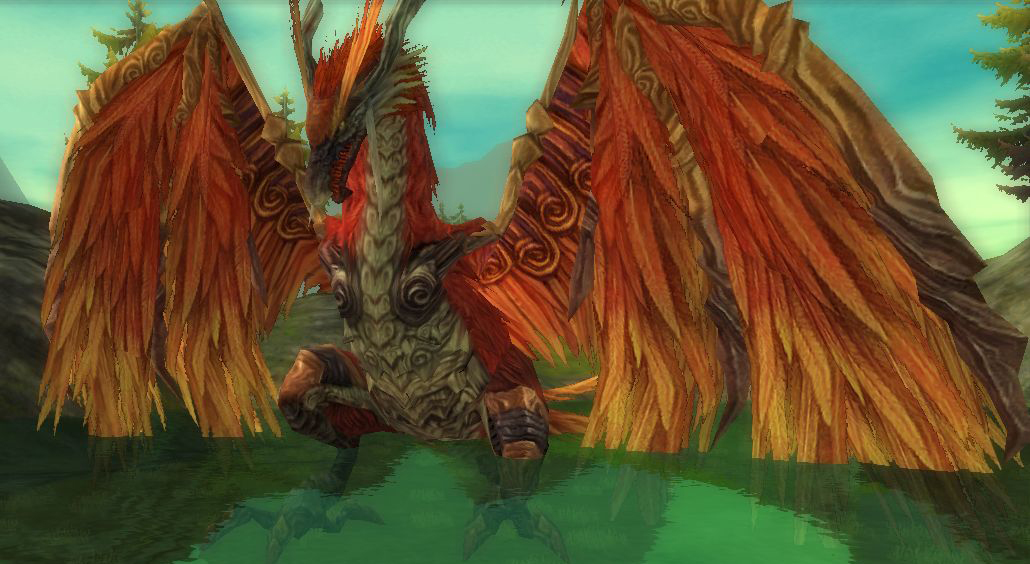 Spawns every 8-9hours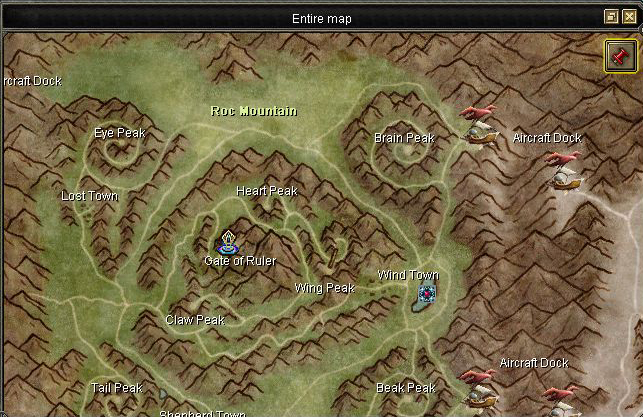 Dead items
You can find dead items elements by killing [Event] Unique monsters which spawns at event time.
you must find the dead items which is (wake-able) not that elements only which you can find it by killing
Revo Eye
here is a video to show you how to use them
Dead items

New Coin System:
Almost all coin systems are sux, but we have made it much more interesting.
There are 3 types of coins which are: CTF, Unique, and Arena coins
How to get them? By being active (
description below
)
1- CTF Coins is the abbreviation of Capture The Flag coins which you can get it by joining CTF battle (times are in schedule section).
2- Unique coins: you can get it easily by killing any regular unique monster.
3- Arena: Arena coins you can get them by entering Arena battles (times are in schedule section)
What is the use of those coins?
we have made this system especially to make the players interactive with each other.
CTF+Unique coins
can be used to buy special items from Revo-Npc at Hotan
CTF / Arena coin
can be transferred to silk via our webpage 2 coins=1 silk

Job Section
Jobbing in Revo is the most important part we are focusing on.
- Job profit fixed to be mid rate (might be changed later) to balance the gold in the server so, we won't see 99999bil gold is a cost for an item xD
- Job exp is reasonable, mid to be gained
- Job levels upgraded to contain 40 levels
- Job has new suits which is related to levels
Job rank
- each month we would choose 1 winner from each job type ( 1- Trader / 1- Thief / 1- Hunter ) so 3 in total, this choice will depend on how much he/she puts efforts on the job. Rewards are valuable which is
1000 silk
for each winner.

Auto events:
You can find more information
there

Items Section:
New job suits are available to be bought from Revo-Npc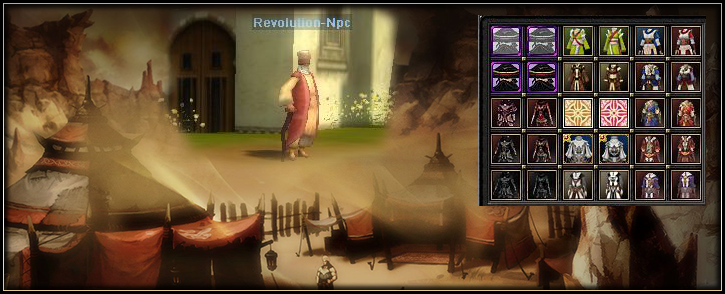 - Items purchase price has been decreased by 30% while price of selling the items to NPC has decreased by 60%

Forgotten World
Envy is disabled
you can buy Dimension Hole from Revo-Npc
using
Gold-Unique coins-CTF coins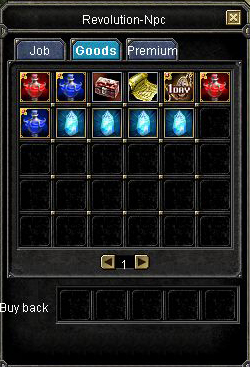 FGW quest reward is
: Seal of revo weapon.
Brief summary
what is Seal of Revo weapon: its similar to seal of sun items but with less stats/power & with a new effect, I won't post a photo of the effect to let it surprise you.

Auto equipment
We made auto item equipment system to help our players to get strong items enough to keep them fighting vs monsters (until D7)
How to get it?
- You have to login into our webpage
- You will find a tab called Auto eq
- Click on the button and you will receive your equipment inside your storage automatically.

Monster Section
* Unique monsters are dropping
- D9 items
- Unique coins which helps you to buy special items from revo-npc
- Gold, and other regular stuff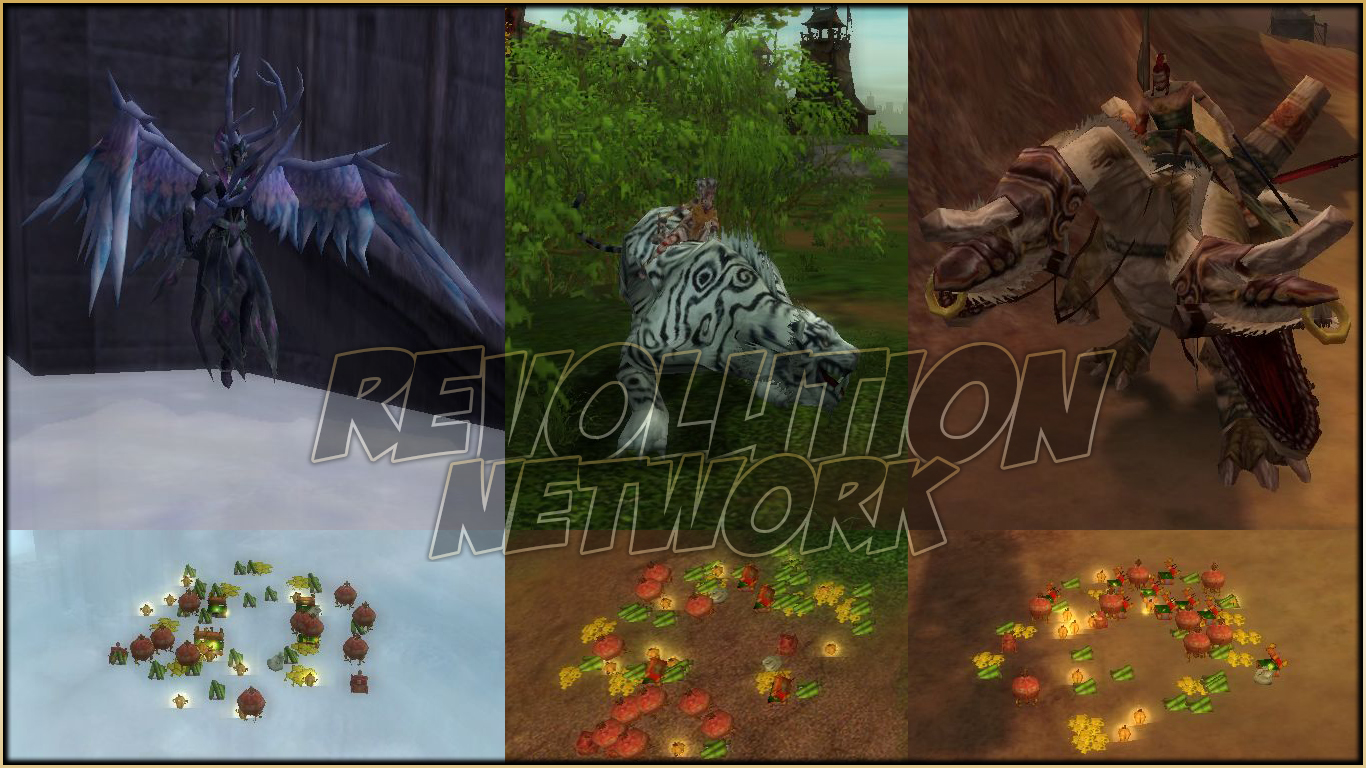 Quests section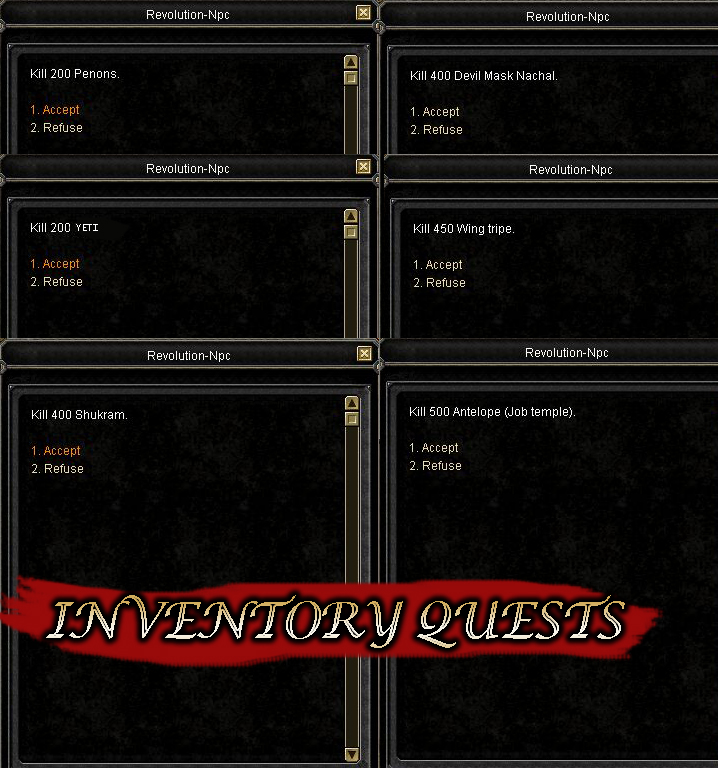 Skill Section
- Chinese balance skill has been added
- New values of def/parry rate and others are added to passive skills in each build to balance the EU/CH characters
- Skills has been edited to fit d9 cap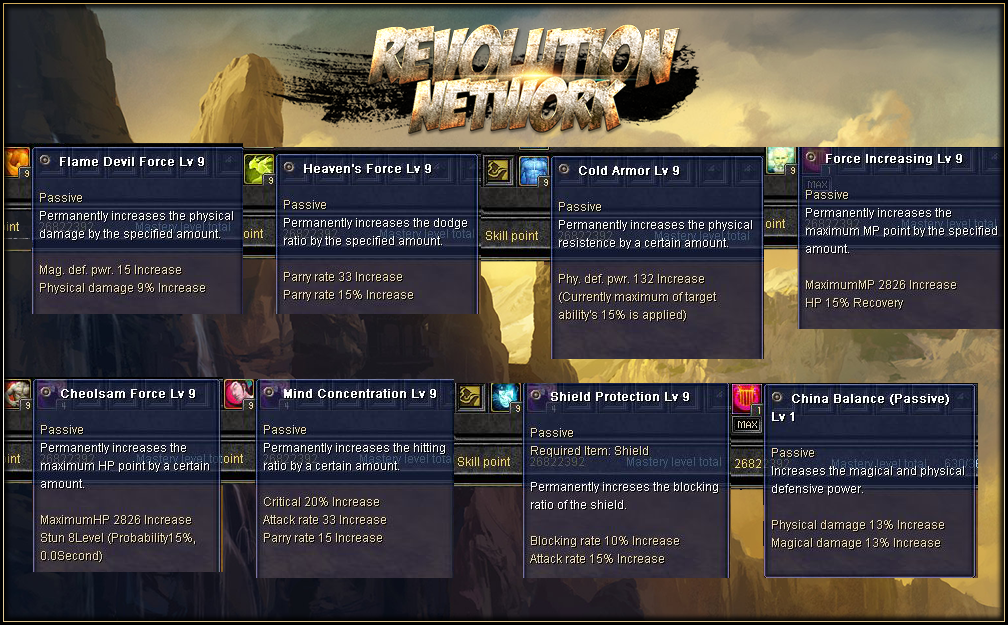 Part 3: Free Silk methods
You can get free silk by several ways, each one will be mentioned below with description.
- Active system
- Unique Monsters
- Job
- Capture the flag (So-Ok)
- Arena
- Events
- Vote
- Silk/h

Weekly Active system
We are recording each second you are active in Revo, each week on Friday our system automatically gives the most active player it's reward which is as following
- Active player Title ( which gives you the ability to have the (blue zerk) which last more than the regular one and much stronger.
- 150 Silk automatically transfer to your account
- you can suggest other rewards (suggestions are always welcome)
* please note that Title resets every week on Friday and it goes to the new active player for that week.

Unique monsters
each killed unique you earn a specific amount of
silk
according to next table
Unique Name Silk amount
Tiger Girl 1
Cerberus 1
Ivy 2
Uruchi 2
Isy 3
Lord 4
Demon Shitan 5
Revo Eye 5
Medusa 6
Roc 6

Job
each month there we will choose best 3 jobbers with a great rewards as following:
each month we will choose the best jobbers 1 hunter - 1 thief - 1 Trader
to reward them for their efforts ( it doesn't depend on exp or those stuff )
we will evaluate the most hard working jobbers by our system
Rewards: each one will receive
1000
silk as a gift as mentioned before in Job section

Events
There will be many events on our social media, the winners will be chosen randomly, or depends on specific reason when required. Rewards are going to be reasonable amount of silks or valuable items.

Capture the flag
Capture the flag was the interesting part in SRO since it has been created in the original game, everyone who have played there should have good feeling and good memories at that place.
Actually we didn't forget to keep this part useful, how?
by playing CTF you will gain CTF coins which gives you the ability to transfer them into silks via our webpage. 2 coins = 1silk
Arena
Arena was so interesting part in SRO since it has been created in the original game, everyone who have played there should have good feeling and good memories at that place.
Actually we didn't forget to keep this part useful, how?
by joining Arena you will gain Arena coins which gives you the ability to transfer them into silks via our webpage. 1 coins = 1silk
Vote
Recently we have published some vote silks which gives you the ability to earn silks by voting for us
Silk/h
Recently we have published a new feature which is Silk/h it starts when you reach level 90
1 Character for each HWID

Part 4: FAQ
What is the easiest way to earn gold?
Gold can easily be earned via jobbing
you can find more FAQ using
this
link

Part 5: Updates
You can find our recent updates on our
Facebook page
At the end
: Thanks for reading, hope that the topic was good enough