A few words about our team and Arkan
Silkroad Online is made up of experienced people, That who can really understand the
way of silkroad from beginning to till now, Well we also have made which most p-server can't do them...we done it
also it works and awesome, First we thought of balanced cap and which most of the system works but
we not changed the game-play or the game system of silkroad, We are working since 4months on this
project now we have done the most special system which people were awaiting and how they like silkroad has to be,
When we working at Lethal Project we first decided to ask people which is best and which is good. Because we know
that Silkroad is controlled by players, We bringing back the old times and the best way of silkroad gaming, Which
the main silkroad server lost to do them. Our main aim is to give a best server for people who really love
Arkan Online.
Rates Values
Cap 110
Race Eu/Ch
Exp x64
Sp x67
Party Exp x76
Gold x35
Item Drop x47
Job x22(Balanced)
Alchemy x2(Better then ISRO)
Zerk x2
FGW : Working With Reward (Fight) Weapon And Shield
Silk : silk/h + Vote System 30 Daily Silk
GM (Admin) : LegendRoc.
GA : Spider.
ad-visor: Yasuo.
Important Drops:
Gold Coin Drop From Holy Water Temple And Job Cave Uniques
Silk Coin Drop From Normal Uniques,Karkadnn,Khulood And Roc
Silver Coin Drop At Job Cave
Arena Coin Drop From All Alex Mobs.
Important Shops
Lucky Shop :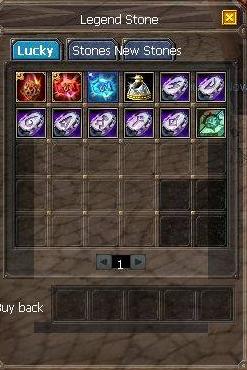 Avatar:
GoodsShop:
Stones For Only 1 Gold Maybe Will be edited Later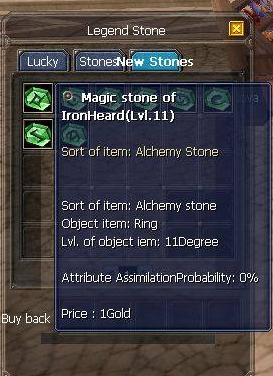 Nova Items Fb max Stat 100% For 60M Each Part
Destruction Set
Acc Legend
Important Teleports
Berserk Quests
Important Uniques Quest
1-Roc And u can Got From It's Quest Golden Premium 30%
2-Mustafa And u can Got From It's Quest GodBless.
3-Karkadann And Khulood u can got From It's Quest Devil S 20%
4-Arabia Demon Shitan u can got From It's Quest Special Berserk Quest
5-Quest u can Got From It Honor buff From Cave Job Uniques
Some Uniques For Plvl.
And u can got from it Immortal+Astral+Lucky+Steady
And u Can Found This Unique At Arabia Area
u Found This Unique At Hyunogno Home Land At Reverse Spot
u Found This Unique At Salat Desert At Reverse Spot
Garm And u can Found It At Red Ground At Reverse Spot
Server specifications
Ram: 24GB
Proccessor: Intel Xeon L5420 2.50GHz [2 Processors]
Internet Down/Up link : 1Gb/s
Location: Lenoir, North Carolina, USA.
Ddos Protection
Advanced features
There is daily events .. Capture the flag 12 time per day
Battle Arena Every 1 Hour "Different Type Arenas" 24hrs a day! & more
All fortress war 1 time per week
Guild & Union Emplem Working
Next Updates
Finish Job Coin System and fix bugs
Add Forum
Edit Media.pk2 pictures
Add Egy B [ Fight ] and shields At FGW
Change Some Glows
More Soon..
Links
Home Page
Register
Download
Facebook Group
Thank you All And Join Arkan Online