no doubt all server owners taking this advantage to make some businesses and win some cash $$ , well it's not a bad thing but since SRO community is based on donation " as they say " for keeping server alive , then yes sometimes you have to take the risk by paying a money in a virtual online game as a business , what I want to expose here is , I'm not pretending that our server is " THE ONE " that everyone will LOVE , but since our team is on this development career for a long time ( About 6 years ) , they faced a hundred of servers with different systems. we came up with the most loved systems that everyone would like to practice in! , and about the silk, it isn't free right! but we've added too many methods to get it! not just donate, also, our developer has enough experiences to add many systems like any server you saw before , but we managed to make a simple game-play so you don't feel like you're playing in a maze. Another thing, our server isn't a 2 or a 3 weeks server that you can get full gear etc.. and then boom! nothing to do , we made a challenge for everyone to complete our goals in the server , let's take a look now!


Beta Phase (16-03-2016)
We determined to make a bugless server that everyone would enjoy playing in , so in that case we decided to make a beta ( 3 days test ) just to make sure that everything is working perfectly and avoid restarting / updates in the Release date. and to make it up to you! we will reward our special ( Beta test ) players with a certain amount of silk after releasing the grand opening. so if you want to practice in this Phase please write your (IGN) above in a comment.
P.S
All accounts start with 10,000 silk at beta test and experience rate is insane xD

Grand Opening (20-03-2016)
We will announce the exact hour of opening the server after finishing the beta test.

Cap 100
Race EU - CH
Exp 100x
Gold 10x
Item 30x
Alchemy 1x ( Original )
Job 2x
Sun Drop Disabled
Som Drop Disabled ( You can upgrade sos to som only )
FW Yes ( Jangan )
FGW Disabled
CTF Enabled
BA Enabled
Adv Disabled
Guild Limit 32
Union limit 2
IP limit 3
PLUS limit 12

Start Items
Object Quantity
MP X-Large 500
HP X-Large 500
Reverse 10
Return scroll 20
Speed scroll 20
Grap pet 1
Devil Spirit 1
Inventory page 3
Gold 500k
Skill Point 1m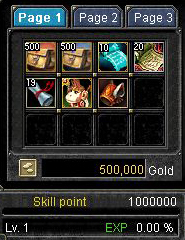 Extra Features:
●Added teleports in Jangan to cave ( B1 - B2 -B3 - B4 ) to make it easier for you to go to your grind spot.
●Added a Job cave teleport in Jangan so its easier now to hunt job cave Uniques
●Added Holy water temple teleport in Jangan , also to make it easier to hunt the Egy Uniques.
●Decreased mobs / uniques Physical & Magical Defence .
●Decreased ( Job cave - Holy water temple - Medusa - Roc ) HP, you don't need 3 hours to kill just 1 unique , its pretty cool now.
●Silk per hour system , also the more you're online , the more you get free silk!
●You can find sos items +7 with int , str at npc! for the same price of the normal items.
●We changed the beginner quests that was giving you ( 100%-150% exp scrolls ) and we added Reverse scrolls instead , also, we changed the sos weapons to SUN, to help you at your grinding.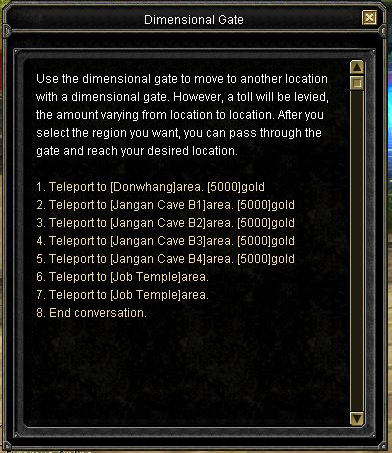 [U]Based on our experiences on many servers , we've chosen to add some useful scrolls that will definitely help you a lot in the game.
Remove premium scroll

Reset stat scroll

Many players love to change their build once a while , so this scroll will help you to reset your stat point! its easy to change your character build now..
Reset mastery skill scroll

Also, you can't just reset your stat point right ? you need to change mastery build right xD , this scroll will reset your mastery level to 0 and it will give you enough Skill point.
Name change scroll

Some players got sick or had problems with others so they want start-over with new Nick , you don't have to make another char and miss your premium or devil that you used on your char or even re-level up it ugh... pretty sux right xD , all you have to do is use this scroll then restart your char, and you will be able to create a new name.
Silk scroll

one of the most helpful scrolls that it's already been working on many released server , is this silk scroll , it allows you to transfer your silk from account to another so easy , and we added different amounts ( 50 , 100 , 250 , 500 , 1000 ) with no extra charge.

Awaken System

this system is what i asked the developer to make with passion xD , i love this system and i will explain now how it works and what it gives.
First what is the awaken system?

The awaken system is kinda like the Alchemy tablets system
You need 4 kinds of Elements + 1 Tablet .you can change them to a stone right?
our system works that way , you need 4 Elements
( Fuego - Tierra - Aire - Agua ) + 1 Tablet ( Upgrade Scroll tablet )
after collecting
10 Agua
250 Fuego
250 Tierra
250 Aire
1 Upgrade scroll tablet
You can obtain ( Upgrade scroll ) this scroll can upgrade your sos (must be +7 ) item to ( Moon +0 )
How can i get those different Elements ?
First ( Fuego ) :
Second ( Tierra ) :
Third ( Aire ) :
Last ( Agua ) :
Upgrade scroll tablet :
Explain how the system works :
( MUST )
You will need to make it +7
( MUST )
Put it in your first slot of inventory!
( MUST )
Right click on the scroll (it will teleport you ) and after teleporting , you will find out that your item has been changed to ( MOON ).

Honor by uniques system :

One of the most things that I hated about isro / other pservers is the old honor system by graduating , i just can't imagine people sitting on computer 24h just creating - plvling fake characters , its not fair for people who have life! , we made the Honor based on uniques kill
But only works with ( Titan Uniques ) & ( Medusa - Roc )
●(Honor Rank Updating every 6 hours instead of 24 hours)
Example :
Tiger Girl 5 Points
Cerberus 6 Points
Captain Ivy 7 Points
Uruchi 8 Points
Isyutaru 9 Points
Lord Yarkan 10 Points
Demon Shaitan 11 Point
White Snake ( Medusa ) 40 Point
The great bird ( Roc ) 50 Point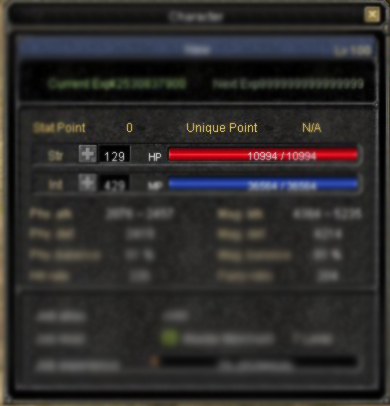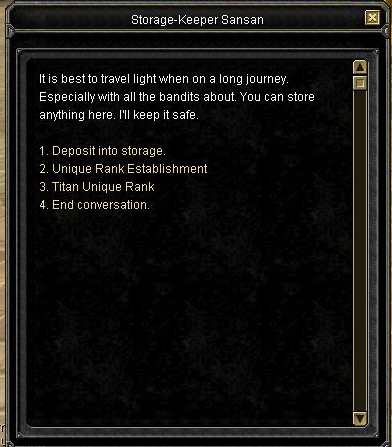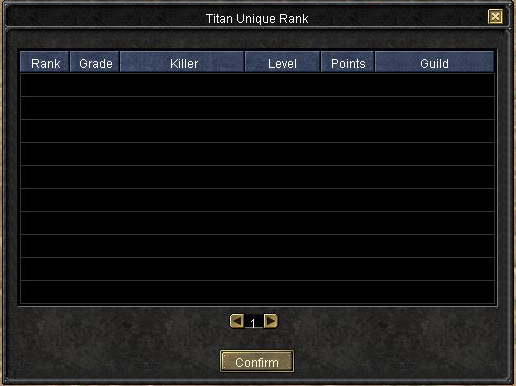 Unique Rank system :

This automatic rank system will register every single unique kill and it will give point to the killer , every 6 hours it will choose top 5 unique killers and it will reward them with ( Silk ) , dear players; may you sharpen your knives?

Auto Equipment system :

Really , one of the most helpful systems that have been created by VSRO community , this system will help you to get automatic new level gear / weapon with full blue just by teleporting or restarting your char.
You will get FB Normal items +7 from ( Degree 1 ) to D9 max gear which is ( level 89 )

Anti-cheating system:

No doubt none wants to play a server with a mass bugs and exploits , we made this anti cheat system to punish everyone tries to be smartass , its not just punishment , it will expose him with a notice so everyone would know who is this player , also, it will delete your ( Elements - silk ) as a punishment.

Skill balancing & Modifications :

(CAUTION!, this will be in beta mode . we will make a poll and check everything to make the fairness between all builds )
Bard skills :

guard tambour 20% at max level instead of 44%
mana tambour 22% at max level instead of 44%
Dancing of Wizardry 20% at max level instead of 44%
Dancing of Fight 22% at max level instead of 44%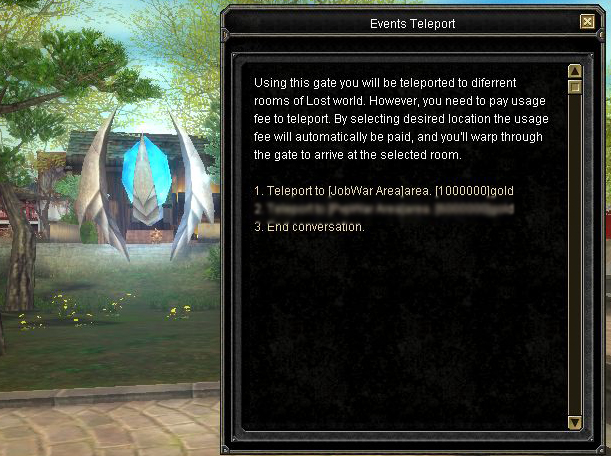 PVP War Event :
its very simple & popular event all you have to do is to teleport to pvp war area when the Announcement notice starts , you can find the teleport at Jangan
Explanation::
When you teleport to the ( PVP Area) you have to equip your cape first , then start killing everyone in the arena , you can only kill every player just 3 times , you will gain ( 1 Silk ) per each kill. the more players enter , the more silk you can get. player kill limit during the event is ( 300 kill ) you won't get silk after that limit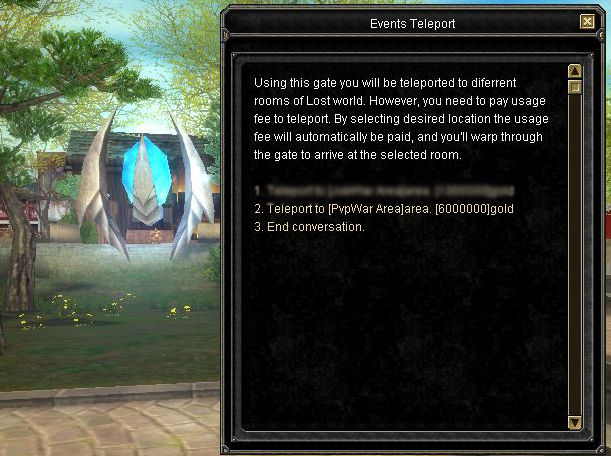 Pyramus Special NPC:

You can find this npc at ( Hotan , Jangan ) it has 4 tabs
Tab 1 - Fellow pets
Tab 2 - Avatars
Tab 3 - Global chat , Prem & Others..
Tab 4 - Title scrolls
Main currency is ( Arena Coin )

F

AQ

So how to get silk ?

●Silk / Hour

●Unique Rank system

●Automatic events

●More upcoming updates soon..

So how to get Arena Coins ?

How to earn arena coins: ●We made it pretty simple in order to give you delightful time while playing our game. ●First of all. you're able to gain arena coins by attending CTF which will start every 2 hours(1 Arena coin per kill). Also. Battle arena which will start every 1 hour. (10 Arena coins for winners and 3 arena coins for losers)
●We thought that we've to make some challenges by changing the drops of the Titan uniques to arena coins.

Beta Fixes:

Samarkand mobs have been replaced with 99 level mobs.

Vigor has been decreased to 20% instead of 25% and vigor's stack has been increased to 250.

Str Uniques has been added and they drop immortal and astral.

Stats bug has been fixed.

Guild emblem is working fine now.

Tablets have been disabled.

Stones drop rate has increased.

Exp increased!

Item drop increased!

Potion stack now is 1k!

Basic quests changed from sun to sos

items at npc plus changed from +7 to +5


L

ink

s:
Homepage: Link
Download: - Link
Register - Link
Facebook Page: Link
Facebook Group : Link
Forum: Link
YouTube: Link