Website:
Blaze Gaming Network - Homepage
Forum:
Blaze Gaming Network - Forums
Registration:
Blaze Gaming Network - Register
Download:
Blaze Gaming Network - Download
Facebook:
Blaze Gaming Network | Facebook
Introduction:
Have you ever wanted that
ONE
100 cap server, that is long term, that you can have faith, trust, and reliability in? That's what was going through our minds when we decided to develop Blaze Silkroad Online. We have professional workers, who get paid for their work, so there won't be any slacking off. However this isn't a new server, has daily around 300 players online! We have our own way's to be more 'Unique' and above all the other servers around, and we promise a fair, and balanced game play, since overall 100 cap is the most balanced out of any other cap. Everyone misses the old days where Uni-ques were searched for, and everyone was having a good time. Now you can go back in time, and play 100 cap if you didn't have the chance to. I promise you won't regret starting this server once you join!
What does Blaze Silkroad have:
Level Cap: 100
Skill Cap: 100
Locale: Vietnamese
Race: Chinese and European
Alexandria Disabled
EXP Rates: 100x
Party XP Rate: 100x
Gold Drop Rates: 15x
Drop Rates: 15x
Silk: Available ( over 75 donation methods! )
FGW: Activated
Fortress War: Activated
Server Count (1) (Blaze - 1000 Slots)
Key features:
Our team exists of veterans in this scene from all corners that you can expect, we actually know how to run a server, and we have the budget to let this server stay as long as possible. We actually care about security, and especially our community rather than most servers here. Our players are our most important priority.


We do not believe in high rate (x9001) servers, we believe this is no fun at all. What is the point in playing a game, if everybody has the highest items in existence ? We believe that by working for your items, the reward is more enjoyable. You will not need to grind 24/7, but you will not get full sosun the first hour you're playing. We have found a balance between high rates and low rates, that make the game-play as enjoyable as possible, without making it too easy, or too hard.


We believe that this is the most fun aspect of the game, hence we will do everything to make people play in a party, it might not always be the best idea, but we will make sure everybody tries to play together as much as possible, and of course fun !


Our setup was designed by some of the most experienced silkroad veterans, we have found the perfect balance between costs and performance, this is important because we can have much lower silk prices, and still give you the best possible game-play experience !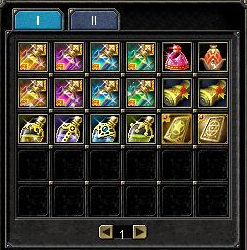 Starter Items:

Custom Glows: Cool Features:
White Knights Drop D10 Immortal & Astral Tablets
New Coins Implemented [Gold Bar]
Custom NPC At Hotan for Blaze Items
Expert Package 20% Lucky Increase
New Custom Avatars
Custom Glows
100 Cap Balanced
Custom Titles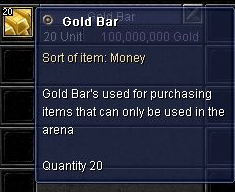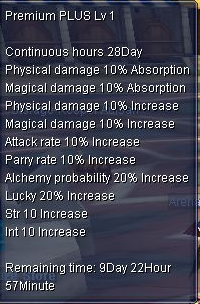 Dedicated Server Power:
Intel® Core™ i7-3930K Hexa-Core
64 GB DDR 3 RAM
2 x 3 TB SATA 6 Gb/s HDD; 7200 rpm (Software-RAID 1)
250 Gbit Bandwidth
1 Gbit connected at 100 Mbit
Backup Space 100 GB
Traffic Unlimited*
Redundant Network
Juniper Routing-Technology
100 % switched network; no collision domains
High Speed Access to all Internet-Uplinks
24/7 Monitoring
Network Availability min. 99%
Our server team:
Server administration:
Jimmy - [GM]Gecko
ZiCo - [GM]Metal
Development:
Jimmy - Server Developer
ZiCo - Owner / Founder
Nezekan - System Administrator
Game administration:
[GM]Metal - Arabic / Administrator
[GM]Air- Arabic / Uniques / Events
[GM]Blondiii - English / Events
[GM]Nezekan - English / Events
[GM]Gecko - Filipino (Tagalog)
Lingual supporters:
Nezekan - English
ATX - English
Jimmy - English / Filipino (Tagalog)
ZiCo - Arabic
Anna - English / German
In conclusion, i'd like to welcome every kind of person who is interested in joining our server, you are not required to donate to play, donation's are welcome though, and you will receive 'Silk' in compensation for donating.
We welcome you guys to our wonderful world, where game is monitored closely, and everyone has their chance to prove that they are the best in the business.