At the moment our website is still being developed, so you guys will have to use a released website's links to get to the registeration page, so once we have the website working (it should be about tomorrow-ish) you will be able to see "news" and rankings on our real website,but for the time being here's the download link.
S
Server Status:
Server Status Here!
Download directly from root ;
http://50.56.7.2/client/JaeSRO-FullClient.rar
MediaFire:
Part 1 JaeSro-Client
Part 2 JaeSro-Client
Part 3 JaeSro-Client
Part 4 JaeSro-Client
Part 5 JaeSro-Client
Part 6 JaeSro-Client
Part 7 JaeSro-Client
Part 8 JaeSro- Client
Full Jae Client!
And here is the link to register for the time being ;
Click here to register (:
We will keep you updated and I hope you enjoy it! (: Also, remember to give us feedback as that is appreciated!

Website: [Developing Now]
Forum: [Developing Now]
Registration: Click here to register (:
Download: Full Jae Client!
Facebook: www.facebook.com/JaeSilkroadOnline
Introduction:
Good evening everyone, today I'd like to present to you guys my server that is finally finished, after few days of development. During the duration of the next 4-5 days we will be in BETA testing. But after the beta testing we will NOT reset the accounts, you will keep your accounts, and free silk will still be applied. We are not like the other servers out there, I have a 18 month contract with my community, so I this is a plan to be a long term server, no short term servers from us. This is not going to be our only server, just the first one for the players, free silk is what most people like, and there's not that many free silk stable servers around, so I hope you all enjoy.
What does Jae Online have:
No Lag and 24/7 Online Support
Instant 120 PvP Server | 130 Skills & Fellow Pets
Corruption Free
Great community, with many new updates
Custom Features
Clean and amazing game play
Key features:
Free silks, upon registration
4 New Towns
New Fellow Pets
All the latest avatars
Battle Arena | CTF | Fortress War
Custom Titles
Custom Client
New Skills
Stackable Elixers and Stones
Arena Coins ( Jae Coins )
PvP Map, [Zone]
Job Map, [Zone]
Unique Map, [Zone]
AFK/Stalling Map, [Zone]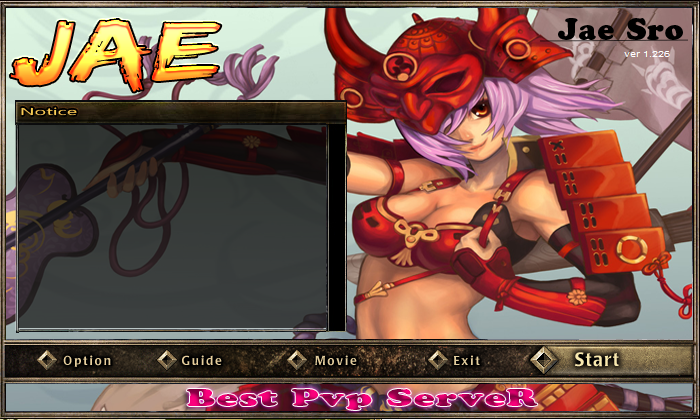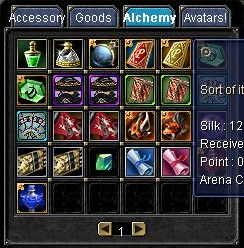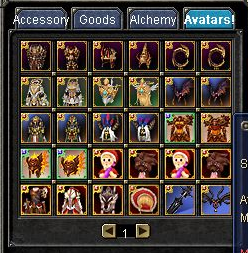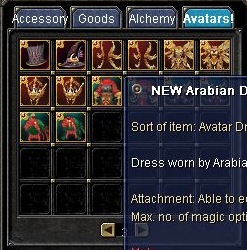 Starter Items:
1,000,000 Silk
D13 Sun Weapon +7 64% Stats [ In NPC ]
D13 Sun Set +7 64% Stats [ In NPC ]
100 Million Gold
Directly To Level 120
10,000,000 SP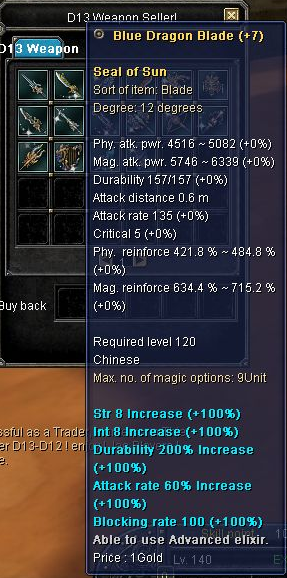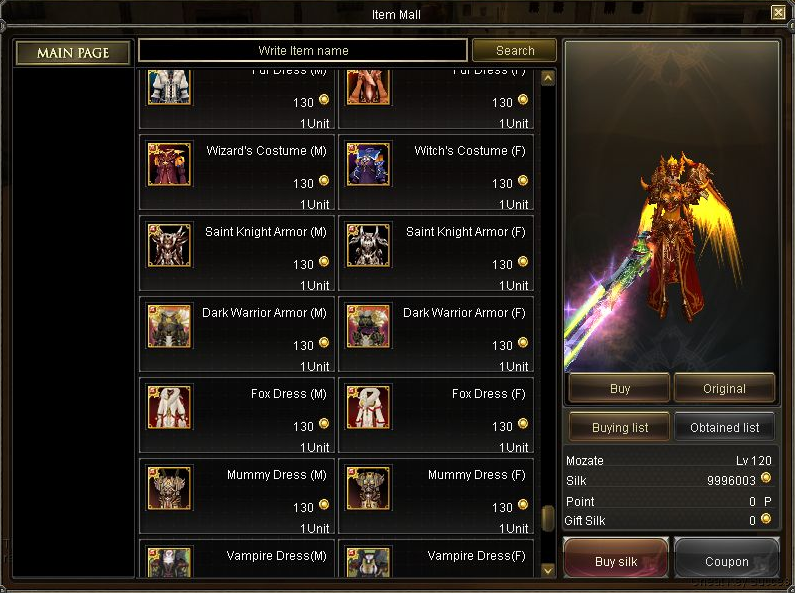 Jae Online Server Info:
Level Cap : 120
Skills Cap : 120
Solo EXP/SP Rates : 0x
Party EXP/SP Rates : 0x
Drop Rate : 100x
Gold Rate : 400x
Degree : 12
CH & EU
Auto Potion Working
Fortress Working
CTF Working
Arena Working
Job Rates : 400x
MagicPop Rates : Regular
Alchemy Rates : 3x
Dedicated Server Power:
● Server Platform:Performance One - Gold (PowerEdge R710)
● Operating System:Windows Server 2008 R2 Standard Edition 64-Bit (Licensed for 2 Processors)
● Processor:
Dual Processor, Hex Core Intel Xeon E5645
● Memory:
96 GB
● Drive and RAID Configuration:
○ RAID 1
○ 300 GB (15K SAS 3.5") - Qty: 2
● Drive Partitioning:Rackspace Suggested Partitioning
● Network:1000 Mbps
● Managed Backup:
○ Unmetered Managed Backup (Requires Unmetered MBU Terms)
○ Weekly Full, Daily Differential
○ 2 Week On-site Retention (Per GB)
● Backup Agent:Base Backup Agent
● Bandwidth:
2000 GB (2 TB)
● Additional Network Card:Intel Pro 1000MT Quad Port - Qty: 1
Our server team:
Server administration:
Div

- Developer / Media.pk2 Editor

Anna \ ღ ∂ Ropp

- Founder / Owner / Developer / Administrator
Development:
Haze* - Website Designer
Toph - Media.pk2 Designs
Arby - Community Manager
Game administration:
Div - Arabic / Uniques
Toph - Arabic / Uniques / Events
Arby - English / Events
Lingual supporters:
Toph - Arabic
Div - Arabic
Arby - English
Anna - English & German
TBA - Germany
TBA - Spanish
TBA - Turkish
TBA - Russian
TBA - Romanian
TBA - Polish
TBA - Dutch
* [TBA] = To Be Announced
In conclusion i'd like to welcome any races to this server, there is botting allowed here on Jae (pointless to bot on a PvP server), I do not allow the m Bot or any type of Purification bugging. If I see any of that I will be determined to remove purification pills completely, or just lower the rates of them taking off debuffs manually! During the first 4-5 days, we will be in BETA testing, searching for bugs, and fixing them immediately. After BETA testing has occurred we will not wipe the database and begin over again, we will keep this server free (for the most part) and keep your accounts that were created during BETA testing. I have ordered my own Anti-DDoS program, which will hopefully keep the haters away from my free server, and from attacking us due to jealousy or just simply have nothing else to do. This server is planned to be a long term server, which means that I won't be closing it due to any reasons, no matter what anybody says. I will treat my players as I would love to be treated. ( with love & respect ).
Q & A:
Q: How can you afford this server for a long term?
A: I have my connections to dedicated servers, I am just trying my best to make sure that there are stable free servers, since on every advertising thread there is someone posting "free silk?".
Q: When is this server opening?
A: We are working on the website right now as we speak, getting it coded, and also getting the donation page ( paymentwall ) working with the server, specific dates should not be said, but i'll tell you guys around [ 7/14/2012 ] [ Saturday, July 14th ] If not, sooner!
Q: How do I download the client and register?
A: As I said before, we are developing the website (coding) as we speak, the registration page should be released tomorrow, and the download link as well.
Q: After BETA testing are you going to wipe the server?
A: No, after BETA testing we will not wipe the server, nor will we take off the free silk, this will be here throughout the rest of this servers term.
Q: How long is this server going to be out? I don't want to play any short term servers anymore!
A: This server will be out there until the players all leave, and silkroad get's boring for everyone.
Q: Are you going to update this server with new things?
A: Yes, I will develop my own new things, and if there are cool things released, of course I will update this server daily with new updates.
Q: Are there weekly server inspection like iSRO? Or is there random update times?
A: There will be a time set weekly to update everything, and new avatars weekly should be added. (custom) and or (previously released on iSRO).
Q: Do we have to donate to be the best player in the server?
A: No you do not, there are plenty of other ways to become top in server, we are selling Jae Coins which can buy you cool avatars and etc, but Battle Arena is always the second option for getting Jae Coins.
Q: Do you guys have any cool types of events in mind? Unlike unique's 24/7?
A: Yes we do, we have a nice team that can discover / develop our own types of events.
Q: Are there custom titles for doing such things in-game?
A: Yes there will be, for the players who donate 50€ and above will be able to pick their own custom titles, as long as it's not past 12 characters, and not racism or anything against the rules.
Q: Can we sell in-game items for real money? Or for in-game currency only?
A: I don't mind selling items for real money, we just don't support for scam's if the case was for real money, because we cannot do anything ask the player to give your money.
Q: Do you guys support bots? And if selling a certain type of bot for gold get scammed, support on that?
A: We do support bots. And if your selling a bot for gold, and you get scammed, that's up to you, once against we cannot do anything more than ask the player to return your currency.
Q: How can we be sure there won't be any corruption in the server?
A: Nobody except for me and [Div] the developer has the dedicated server password, and the rest of the [GM]'s cannot make items, what-so-ever. As I will be checking the logs of [GM]'s daily to figure out what's going on, I will monitor this game-play securely and 24/7.
Q: How do we know you won't corrupt your server?
A: I have many other things to do rather than play my own server, I am beginning development of my second server right now as well, no time to play my own server.
Q: How long does it take until we receive our currency?
A: Normally minutes to hours, but depends on the payment option you use, ( as you all know Paypal takes the longest due to charge back issues ).
Q: Are you guys recruiting for support?
A: We might begin recruiting for in-game support later on, depends how the server does.
Q: Do you guys have a TeamSpeak Server?
A: Yes we do, but since there are many rapist, I won't go online :]
Address: 7zxx.tk:4093
Password: Arby