General Information and Download Links
•
Main Page:
Silkroad Revolution Main Page
•
Registration Page:
Silkroad Revolution Registration Page
•
Donation Page:
Silkroad Revolution Donate Page
( You have to login to see donation page )
•
Download Page:
Silkroad Revolution Download Page
( Full client is recommended to avoid crashes )
Team
[GM]Jack :
Owner, Developer, Head GM from Britain
[GM]BlackMamba :
Developer, Designer from Turkey
[GA]Lesane :
Event Manager, Assistant from Germany
Welcome to Silkroad Revolution!
I'd like to introduce you to our newly created 110 Cap Pvp server with a difference!
Below I'll show you some of our current and planned Game & Website features
Server Information
• Server Cap: 110
• Skill Cap: 110
• Race: Chinese/European
• Mastery Limit: Chinese - 330, European - 220
• Forgotten world drop rate: 1.5x
• Instant level 110, 10m gold, 10m silk & 10m skill points
• Job System: We have made elixirs purchasable via gold to increase trader & thief activity on our server, we are also planning too add a contribution system to our website in a future update
• Alchemy rate: +1-+4 90% & +5-+12 1x
• High Performance server
• DDOS Protected
• Stable server.
Server Features:
• Honor rank disabled
• Jangan, Donwhang, Hotan, Alexandria, CTF, All Arenas, Job Temple are enabled
• Only Hotan Fortress war is enabled too encourage epic fights
• Fortress War Time: 2 days a week ( Wednesdays and Saturdays ) 18:00 server time
• Battle arena enabled.
• Elixirs, Potions, and much more can be stacked to a higher amount.
Intro & Launcher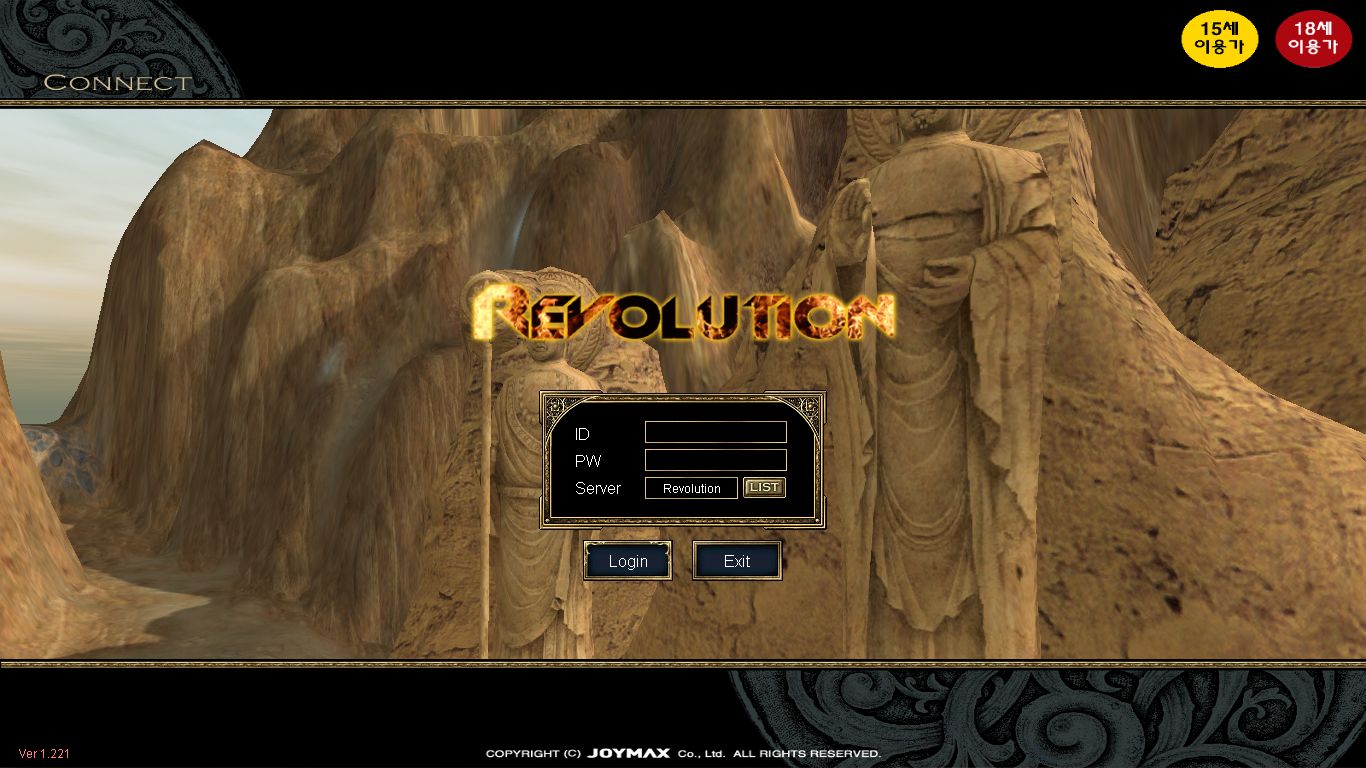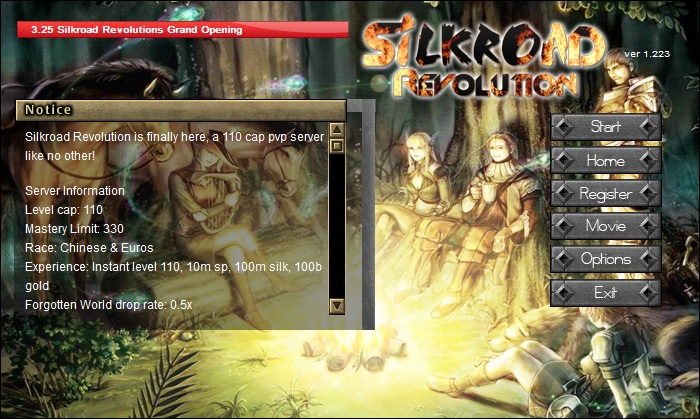 Balanced Skills



After playing many Silkroad servers ourselves we have realised that euro characters are much more powerful than chinese, so we decided to increase the damage of chinese characters to try and restore some balance between builds. Also some Warrior & Clerics buffs have been removed too.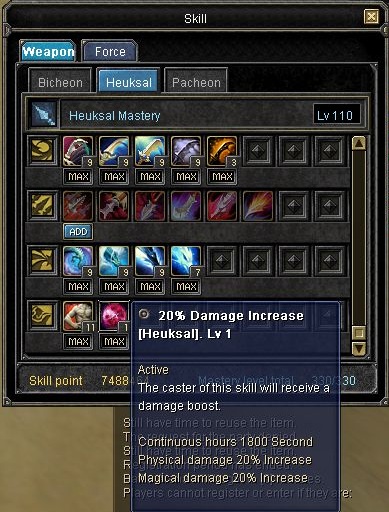 Isro system to get Egypt Items at an increased rate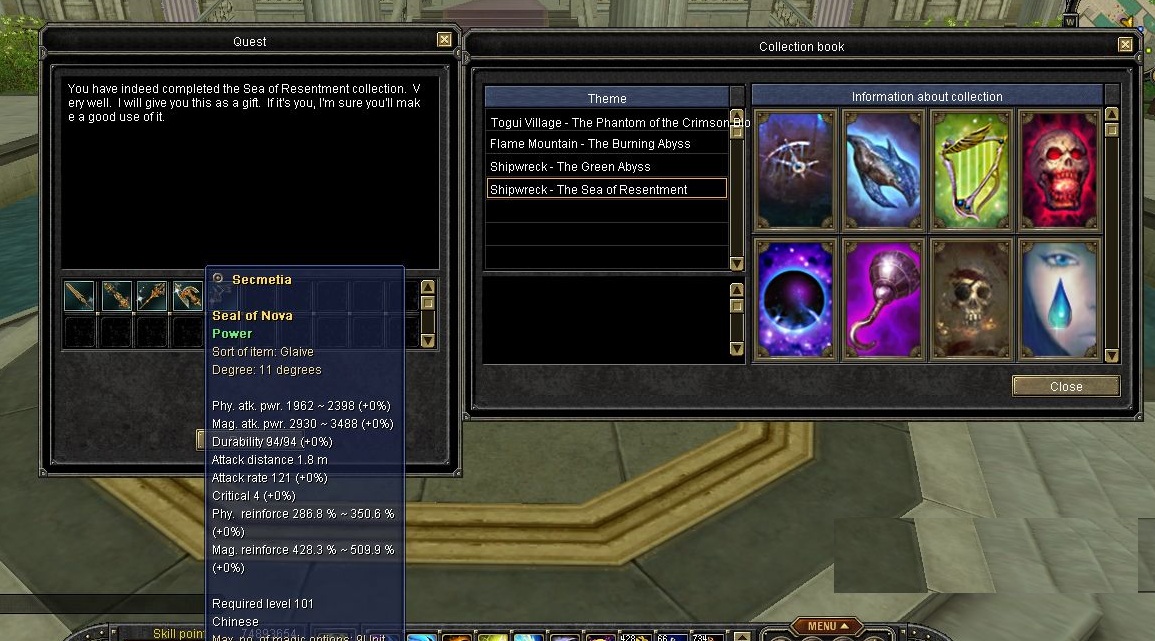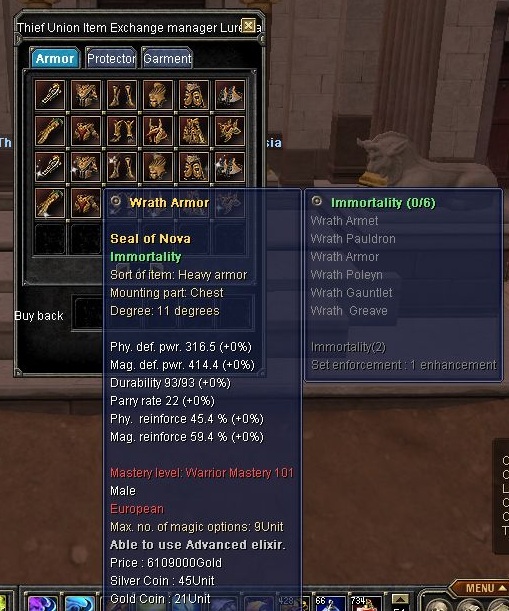 Nova +5 FB ( %60 stats ) and useful Items at NPC
New Custom Glows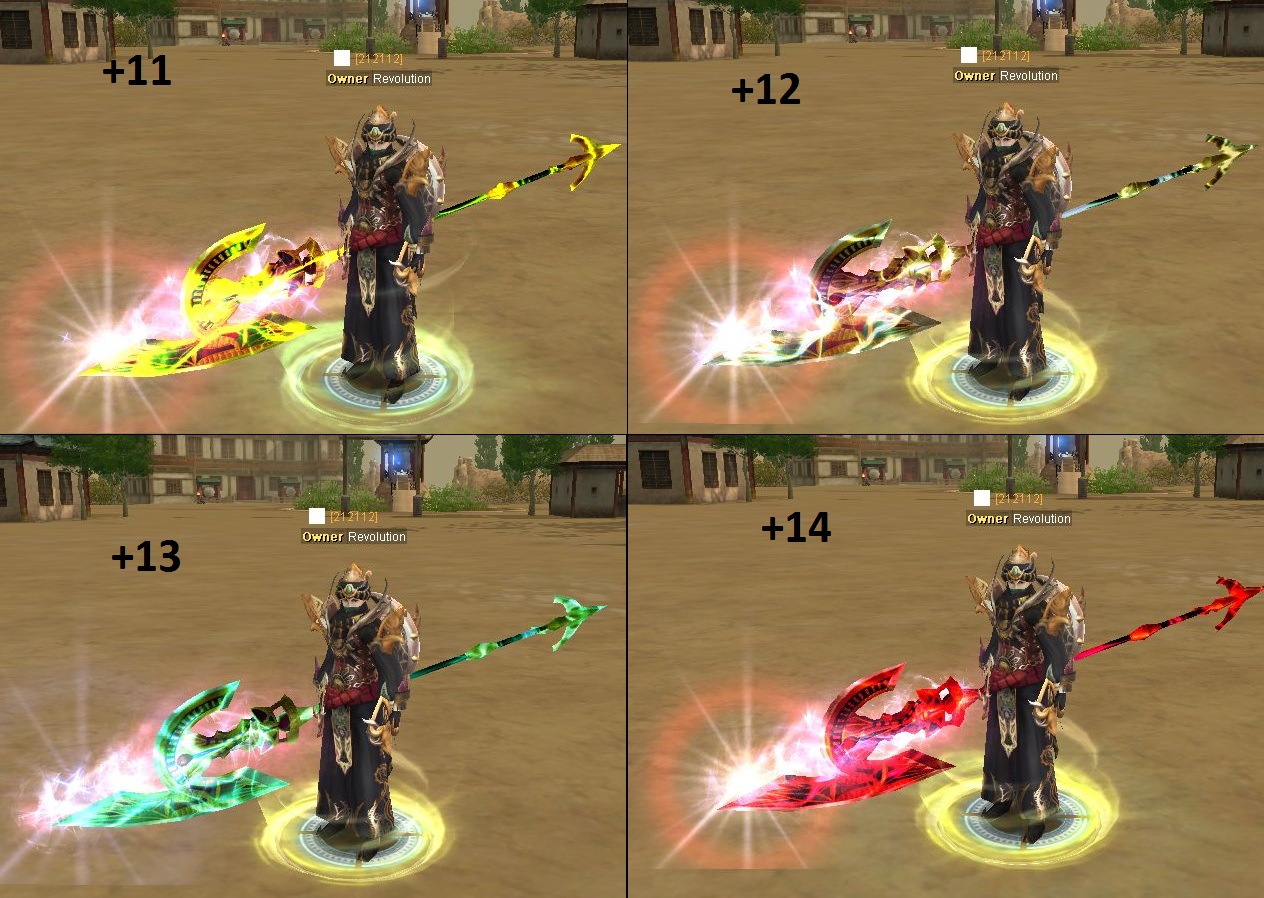 Roc Title Quest

Roc, one of the most powerful uniques in the history of Silkroad Online. He appears once a week and will drop an Egypt B weapon for one lucky player! Roc is also the only way to achieve Egypt B weapons. Also, remember to take the Roc Slayer quest, too be rewarded with a title for killing him!


Unique Room

The Unique Room is home to three powerful uniques, respawning once an hour. Anubis, Selket and Nephthys. These uniques drop Gold, Silver & Revolution Coins at various rates. The teleport for this area can be found in Donwhang, close to the Grocery.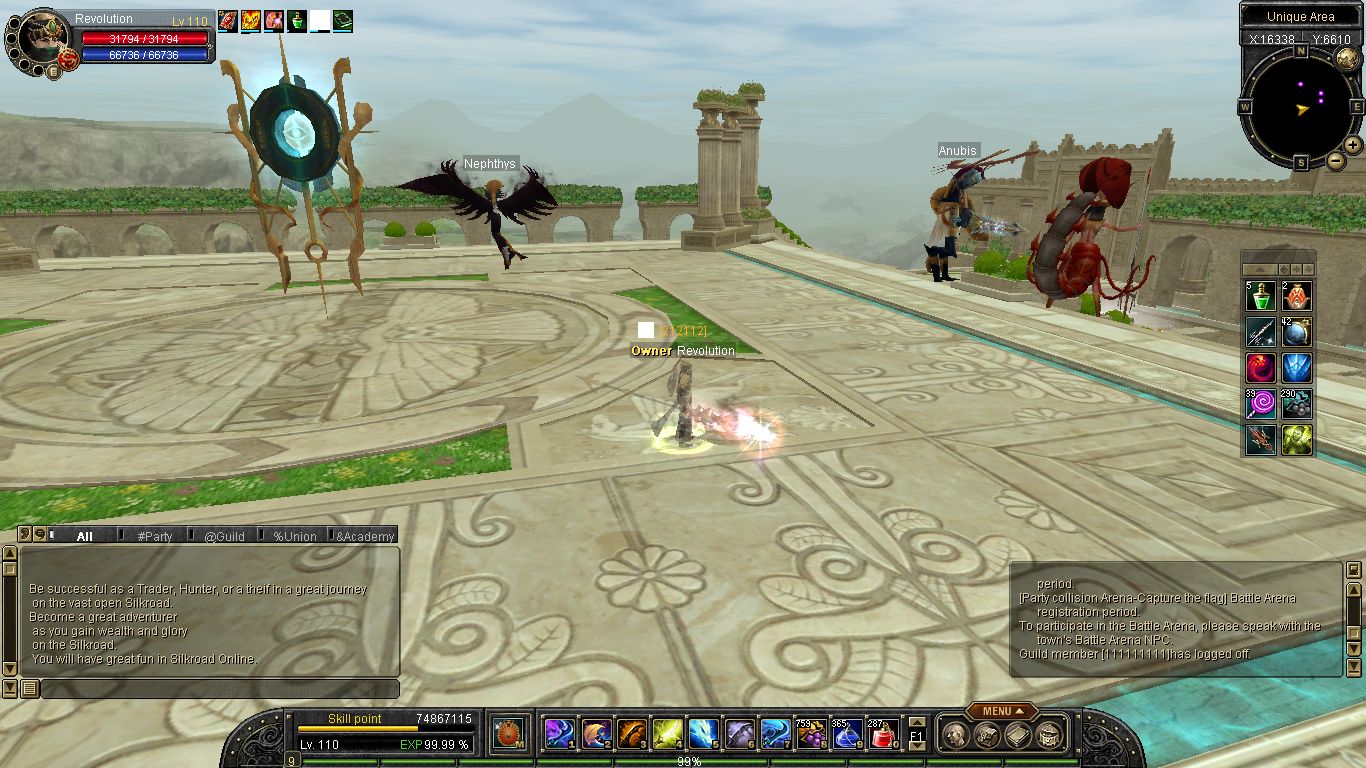 Daily pvp and unique events.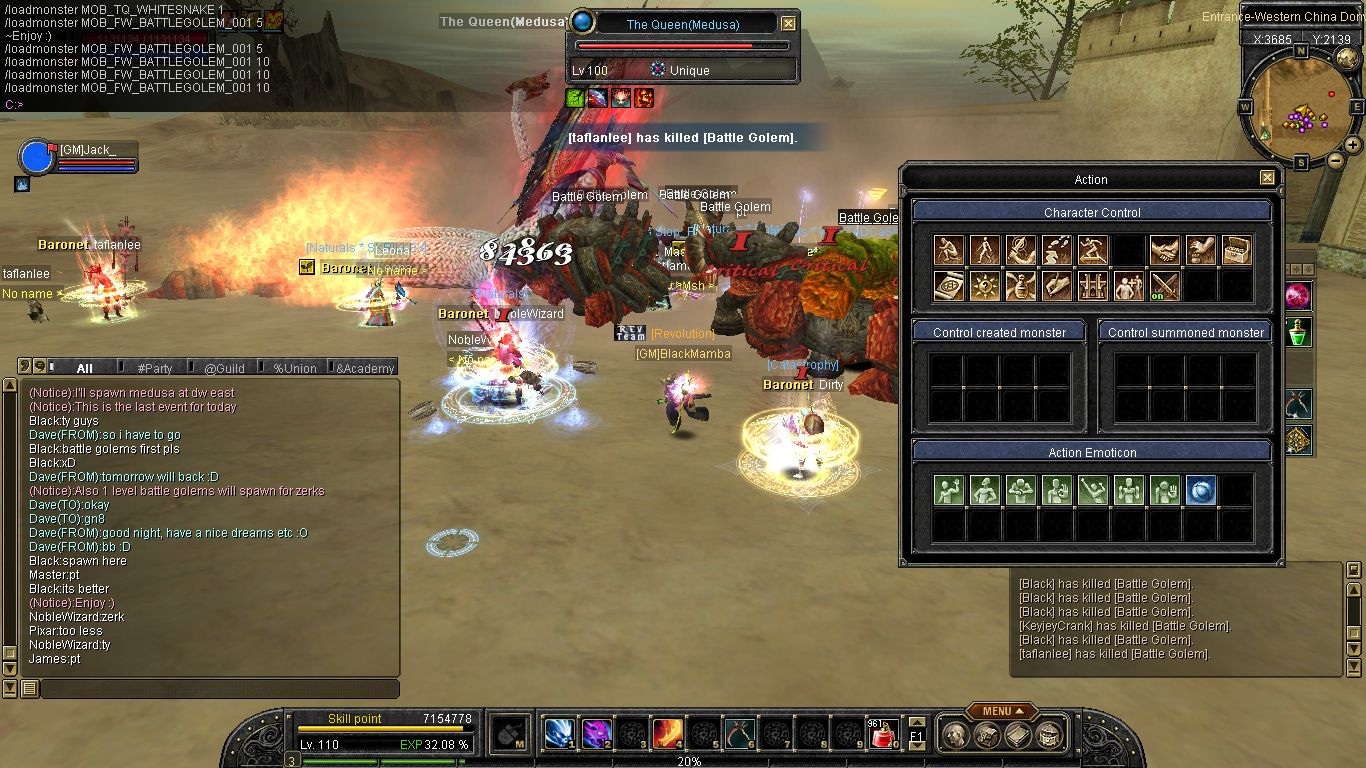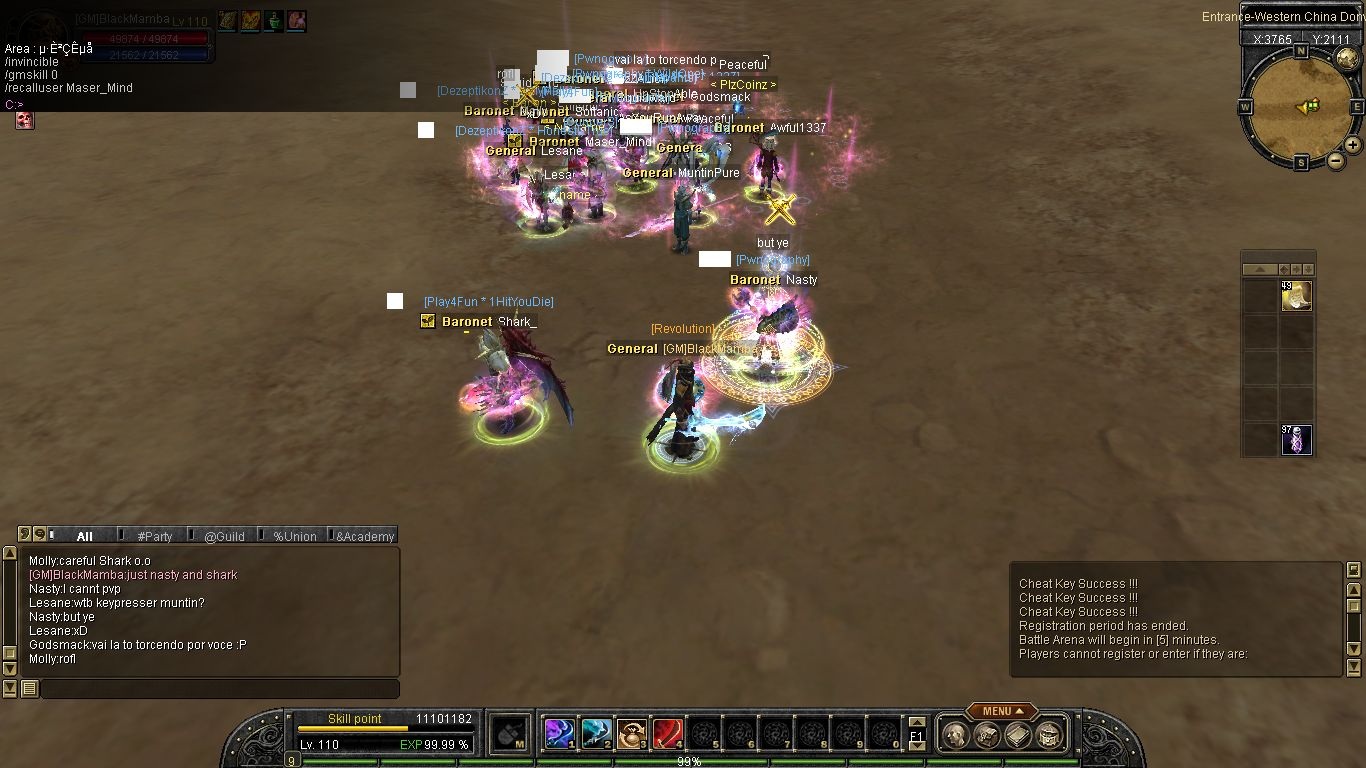 Server Trailer