Furian Online is a nice and cool community that gives the players
a nice game-play and lots of fun in the server with many events etc.
Some Information's about the server:
~ Level Cap: 115
~ Skill Cap: 115
~ EXP/SP Rates: 75x
~ Party EXP/SP Rates: 95x
~ Item Drop Rates: 75x
~ Gold Rates: 40x
~ SOX Rates: 5x
~ Alchemy Rate: 2x
~ Magic POP Rate: 2x
~ Job System: Old School

Stack Able Items:
Arrow/Bolt
Special Universal Pills
Vigor Grain Recovery
All Of The Potions
Elixirs Etc..
Botting = Allowed ( Gold farming is totally prohibited )
Fortress War: Still under construction
Forgotten World: Working
Job Cave: Working
Start items: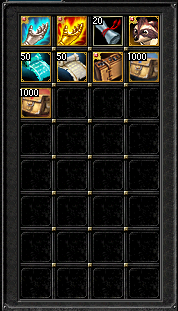 Starter Items When U Create A Character:
- Grab Pet Raccoon Dog Summon Scroll: 28Days
- Reverse Return Scroll: 50Pieces
- Instant Return Scroll: 50Pieces
- Inventory Expansion Item
- Beginner scroll of Movement
- 60% Exp Helper
- 100% Exp helper
- 1000 Hp X Large Potions ( Item Mall Package )
- 1000 Mp X Large Potions ( Item Mall Package )
- 1.5m Gold
- 500K Sp
A quick look about our Item Mall:
Avatars: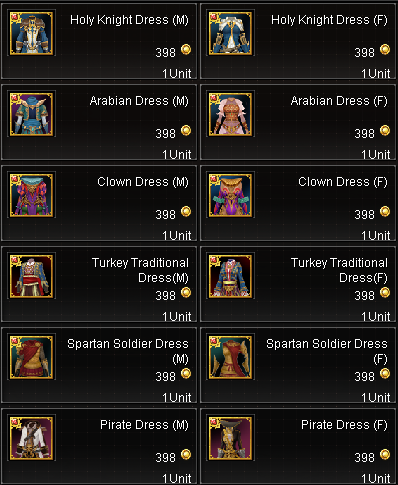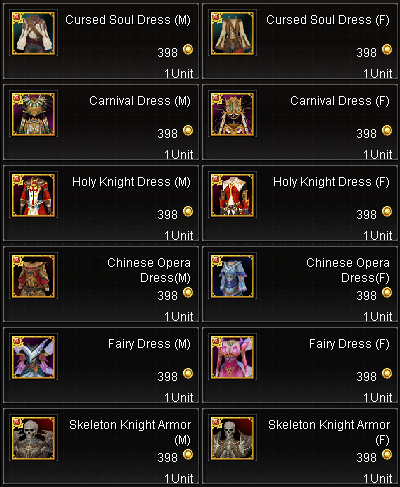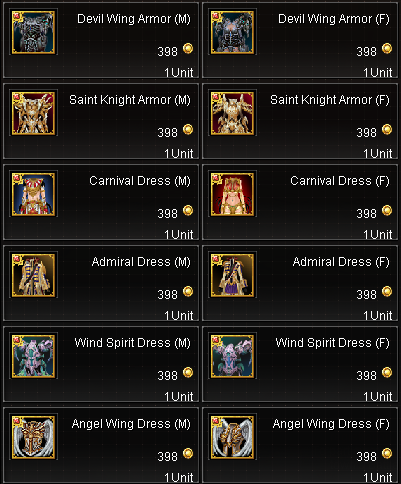 Item Mall Pets: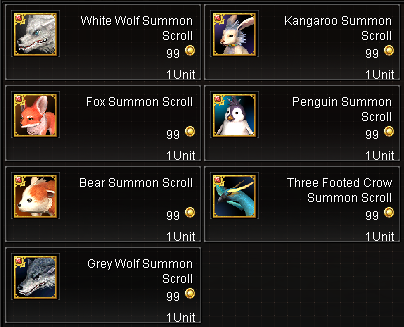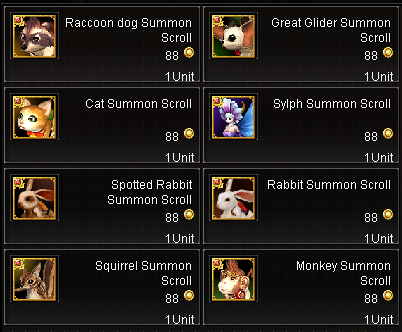 Premium & Gears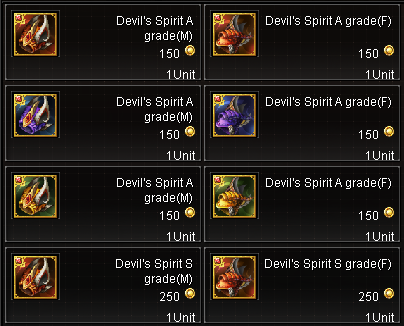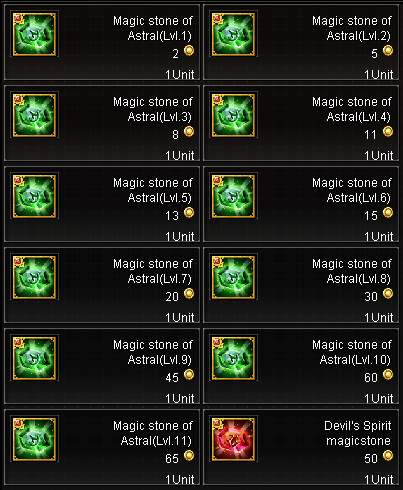 Additional Information about the server:
~ Botting is allowed (Gold botting is forbidden)
~ The next areas are working: - Jangan
- Donwhang
- Hotan
- Samarakand
- Constantinople
- Alexandria
- Roc Mountain
- Qin-Shi Tomb
- Job Temple
- Gate of Roc Ruler is working
- Gate of Sarin Tribe( Medusa ) is working
The work, which still has to be done is:
~ Fortress War
~ Capture the Flag
~ Battle Arena
And now, finally the links:
Official Homepage:
Link
Full-Client Download:
Link
Registration:
Link
Facebook:
Link
The guide, how to register on our homepage:
To join our server, please register on our website, verify your email and create a Furian Online server account to join the server ingame on this link .
Registation has been done, have fun!
Our team is made of this following persons
Our [Admin]'s:
[Admin]Silver
[Admin]Credzis
[Admin]Reaven
Our [GM]'s :
[GM]Entrysa
[GM]Shrike
[GM]Acronis