I would like to announce our game server, an old school one where everyone could join and enjoy playing at the golden age of silkroad without overpowered donators.

Reopening Date: 08.08.2013, 18:00 GMT+1
Information:
Cap: 100
Race: CHN/EU
Highest Degree: 10DG
Exp/Sp: x60
Party Exp: x90
Drops: x10
Golddrop: x10
Alchemy: x1
Zerk: 1x
Job: x50
Fortress War
Jangan | Bandit | Hotan
Date: Saturdays 18:00 GMT+2
Strong Uniques
Roc: Sundays 16:00 GMT+2
Medusa: Everydays 11:00 | 19:00 GMT+2
Capture The Flag
Everydays, every 2 hours
***
World of Flames enables you to come back to the old Silkroad Online times, with low rates and original settings, where the Lv of your character has it's value. After Gaymax destroyed the game with 12/13 Dg and we got flooded with high rate servers, we decided to keep it oldschool and here it is!
We all obviously know what makes private servers so popular. The features that you can't find on the official server. The features that you can't find on other private servers!
Features
Alexandria with lv 100 Monsters in case of JG Cave B4 has not enough Mobs
Increased Jobrates x25
Special Silk (no Donating) System
New Arena System
New Unique Quests + Titles
All old and new Avatars available (only 2 Avatars each week available)
All Devil's and Angel's Spirits available
New Grap Pets
Stackable Elixirs and Stones
PvP Arena
Some lv 100 Uniques drop SOM with a higher chance (f.e. Medusa)
Academy System removed
Immortal / Astral Drops from Uniques
Oldschool Glows
Honor rank disabled
FW is enabled (Jangan, Bandit and Hotan)
Low Alchemy Rate
Battle Arena enabled with Free Silk reward
Stock of Pots = 250
Stock of Arrows = 2,5k
Stock of Elixirs = 25
Stock of Stones and Tabs = 100
Stock of Free Silk = 10k
Stock of Jewel Box = 100
Disabled Magic POP
Premium with free Silks
Monthly PvP Events with Rewards
Removed Guild and Job Penalty
Jangan Cave Teleports in Hotan and Jangan
Survival Arena for Free Silk
In case of payment problems there will be a Reseller ingame
5 Pet Pages and 2 Inventory pages
And Many more!!
***
Features Screens / Description
Alexandria
The Jangan B4 Area has not enough Mobs, so wee took the Mobs from Alex and set them to lv 100 etc.
The Areas are separated in INT and STR Areas.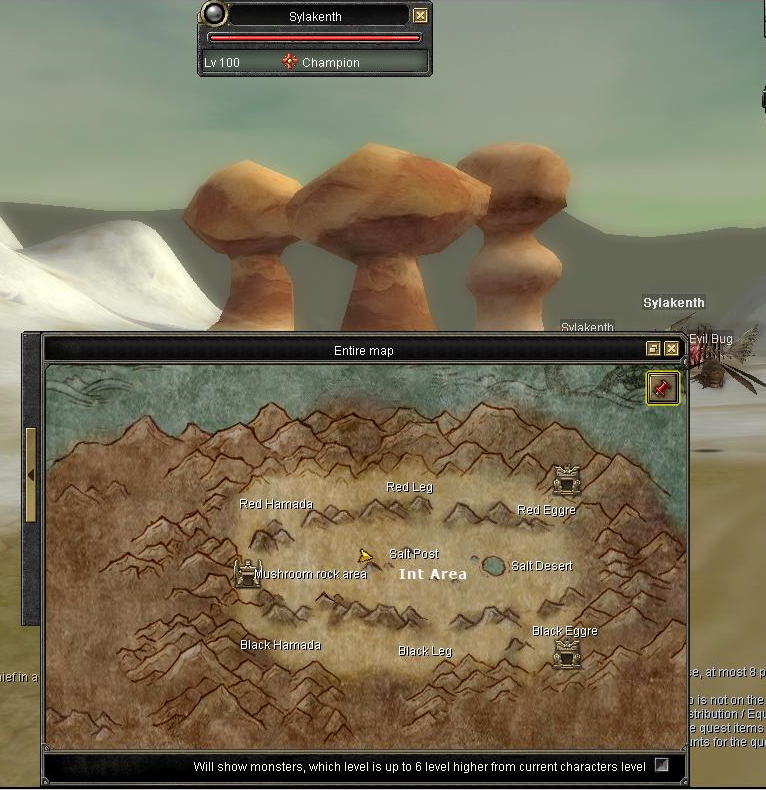 Free Silk System
This Feature has been added to give Players the possibility to get Silk Items without Donating.
Special Silk can be dropped in the Survival Arenas, CTF and Battle Arena.
At a NPC you can buy Fellows, Avatars and some other Items with those Silk.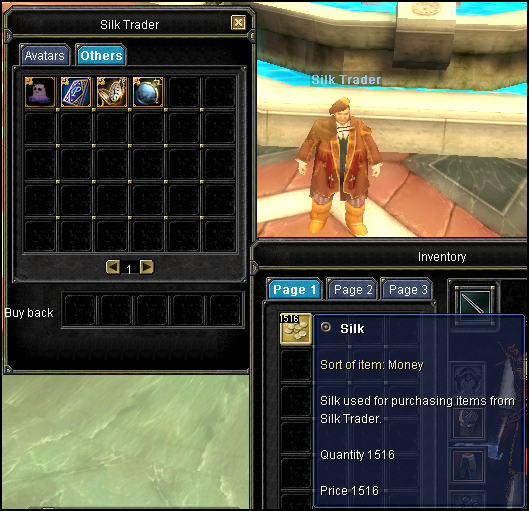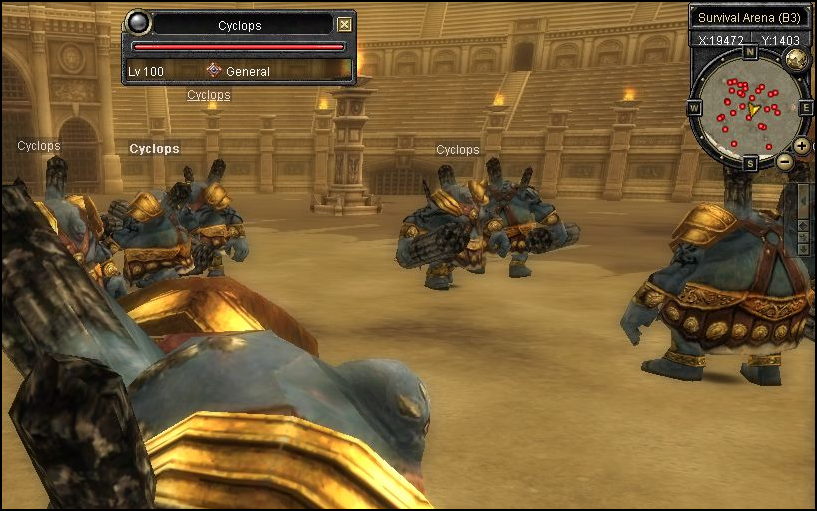 Unique Quests


Quests for example hunting 20 Tiger Girls and recieve the Title Tiger Girl Slayer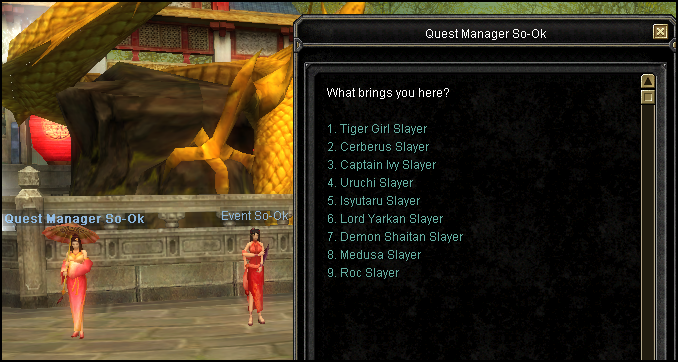 Monthly PvP Event
The winner of the PvP Event will recieve this Title + Silk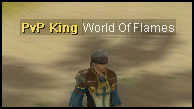 PvP Arena


You can teleport to it from Jangan and Hotan.

New Uniques!
For Example:
- Battle Golem in Pamir Plateau;
- Sylph, Gnome, Salamander and Undine spawn on Roc Mt;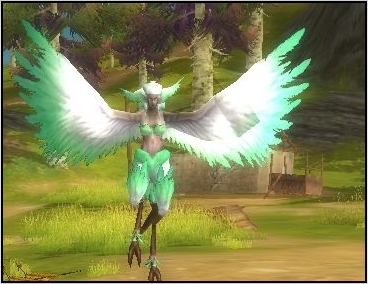 -Rage Cloud in Mujigis Area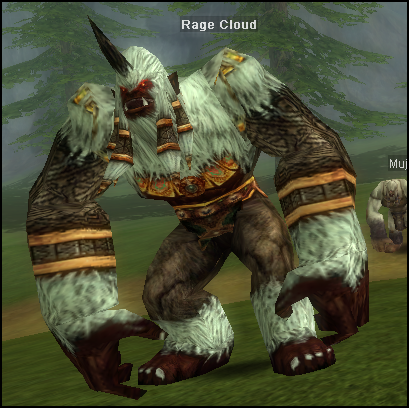 and some more..

Other

Devil's and Angel's Spirits | Stones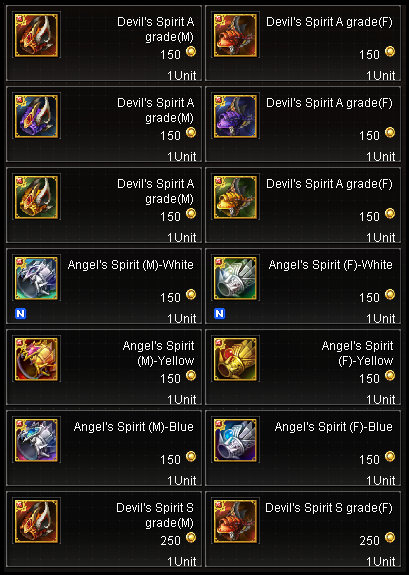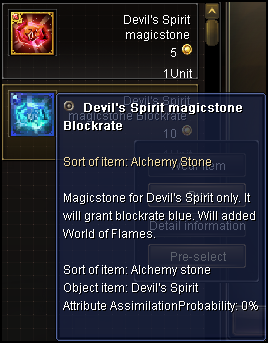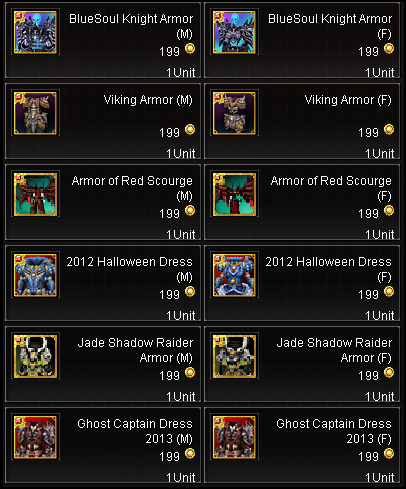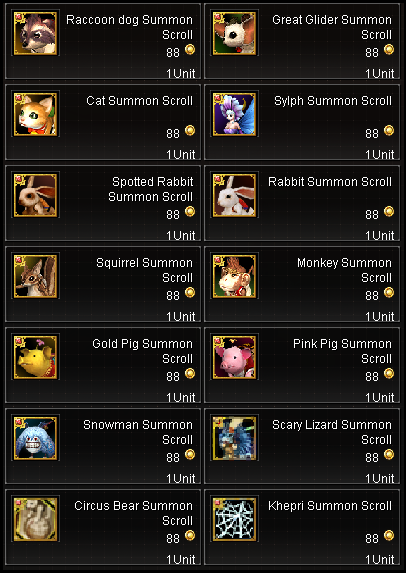 Premium PLUS with increased Instant Return Scrolls, Resurrection Scrolls and Reverse Scrolls per day

High Trader Rates to prevent Gold bots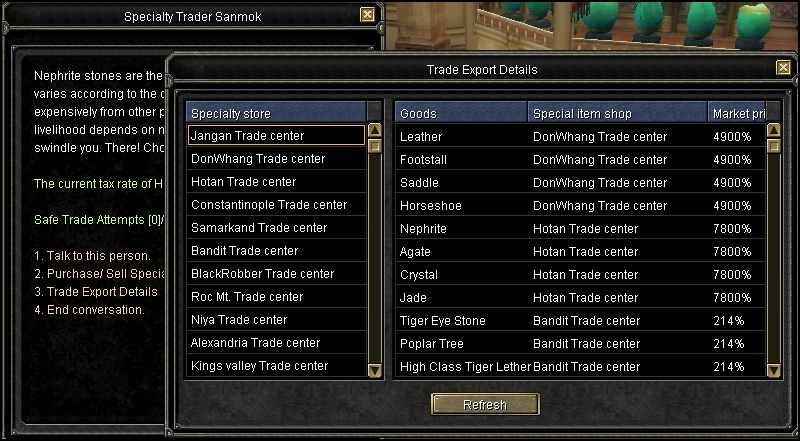 Start Items | Gold | Sp | Inventory Pages Jangan


Hotan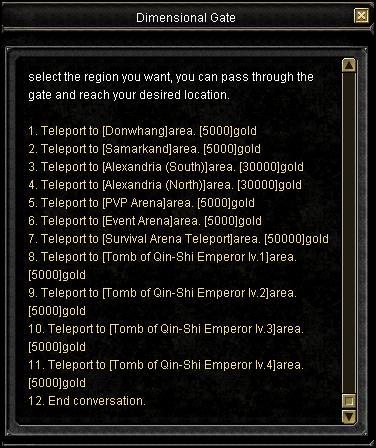 ***
Unique hunting's worth it! Every unique on the map drops Astral and Immortal Stones, which you normally need to spend silks to get! Look out for the announcements, you don't wanna miss the glory of killing the monster everyone's looking for and getting a little treat for yourself as a reward!
***
Rules
1. Multi client and Botting is allowed.
2. It's forbidden to use Bugs. If you see some, you are supposed to report them to us.
3. It's forbidden to make advertisements for other private servers, websites or

r

any external products.
4. Don´t be racist.
5. Don't insult or scam others, respect each other.
6. Using Farm chars in CTF or Arena is forbidden.
7. Killing your own or your friends Trader pet without a visible fight is not allowed.
8. The owners of World of Flames reserve the right to replace, edit or ban any player

for any reason.

***
Server Information
Windows edition: Windows Server 2008 R2 Standard

Processor: Intel(R) Core(TM) i7-3930K CPU @ 3.20 GHz 3.80 Ghz
Installed memory (RAM): 32.0 GB
System Type: 64-bit Operating System
Enjoy these and many other features of World of Flames and don't forget to tell your friends, for every player counts and there is power in numbers!

***
Get the Game on, go play!
***
Server Administration:
Neo | Micke